New Oculoplastics Faculty
News // Jul 16 2019
Dr. Suzanne van Landingham completes her two-year oculoplastic and reconstructive surgery fellowship within the Department of Ophthalmology and Visual Sciences at UW-Madison, then begins her faculty appointment on September 23. Dr. van Landingham will see patients at University Station, Rockford Eye and Transformations Clinics.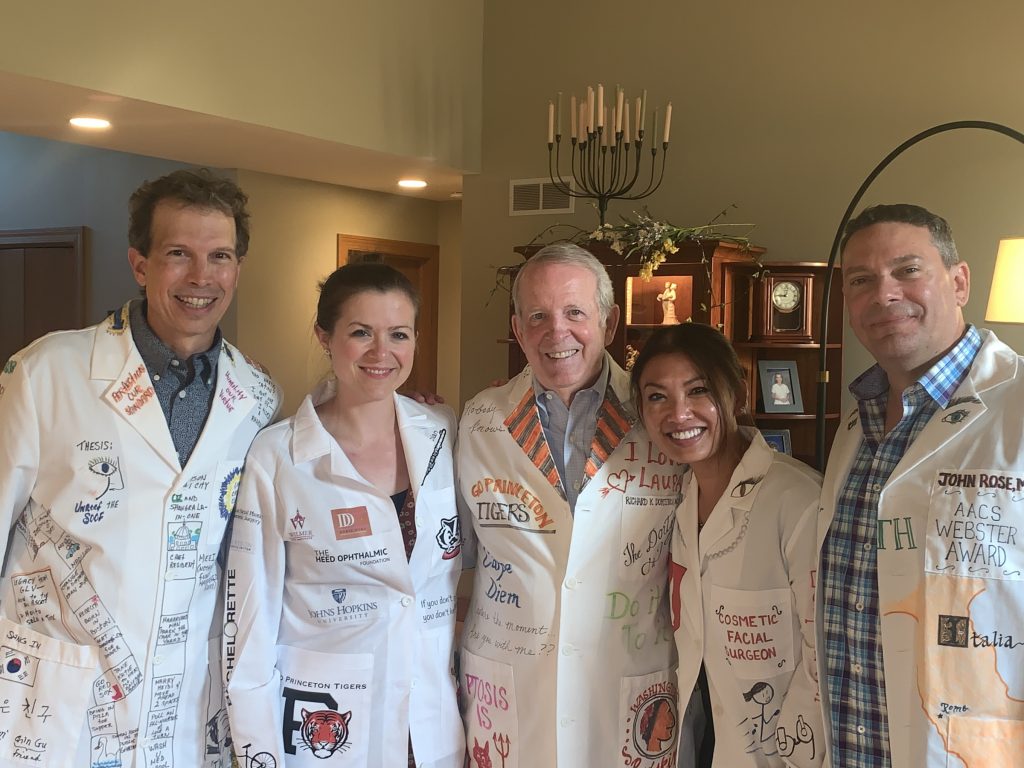 On Saturday, July 20, the oculoplastics team and alumni celebrated one of the time-honored traditions of the UW-Madison oculoplastics fellowship, the White Coat Celebration. This year's celebration highlighted Dr. Suzanne van  Landingham's fellowship and UW faculty appointment. The white lab coats are decorated to show off each surgeon's journey and tell a story of the memorable milestones along the way.
Richard Dortzbach, MD, established the oculoplastics fellowship a few years after he joined the faculty in 1968. Over the decades, the fellowship has developed an international reputation for scholarship and collegiality.
Pictured above from left to right: Drs. Mark Lucarelli, Suzanne van Landingham, Richard Dortzbach, Cat Burkat and John Rose