Pediatric Ophthalmology Fellowship
Saving sight for a lifetime
Why Choose Pediatric Ophthalmology and Adult Strabismus Fellowship at UW Madison?
Our patients, orthoptists, schedulers, residents, researchers, technicians, faculty, staff and administration will all tell you – because we care. We care for them, for each other and for the next generation through our educational, research and clinical endeavors. Don't take our word for it.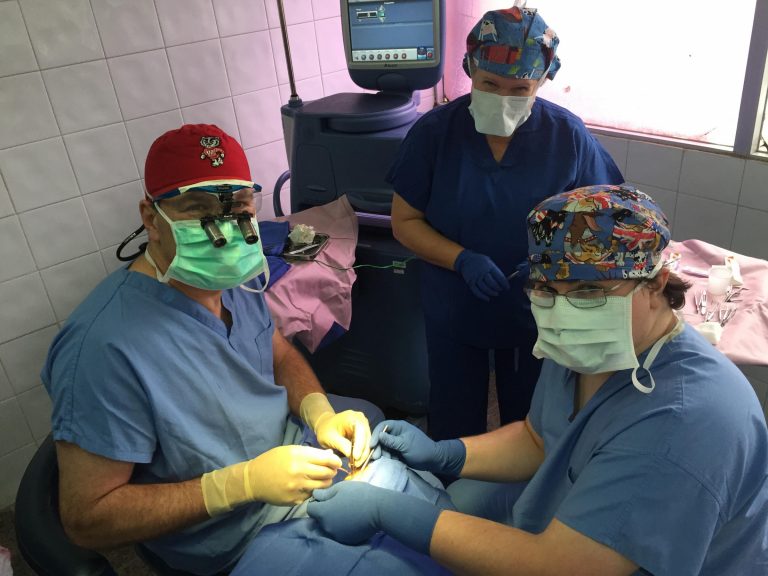 Research Intensive
Our fellows receive financial and advisory support to complete their own clinical research project, and participate in a range of other research opportunities, including opportunities to participate in global fieldwork rotations.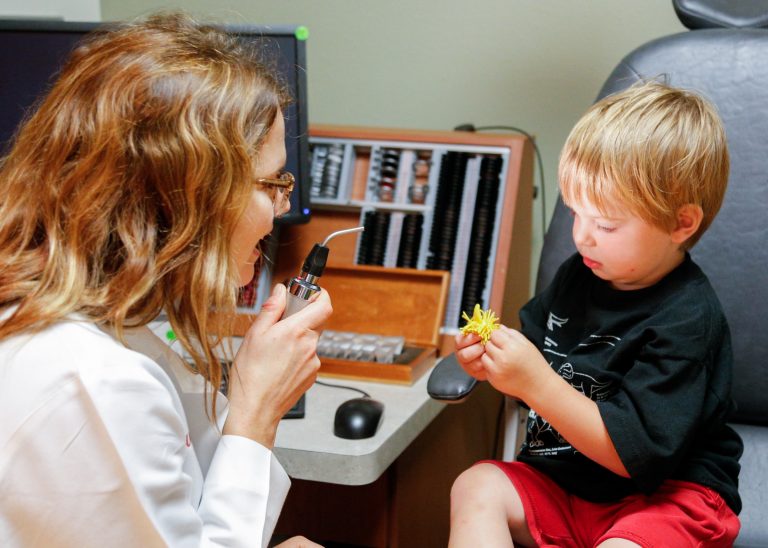 Hands-On Experience
Our clinics boast more than 7,000 sub-specialty outpatient visits per year, and our fellows see over 400 surgical cases during their training—many as primary surgeons.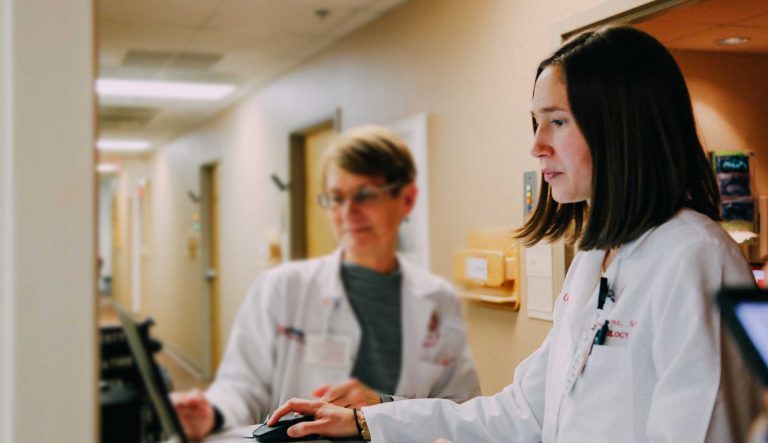 Expert Guidance
Our fellows work closely with six pediatric ophthalmologists with over 100 years of experience in patient care and collaborate with faculty, clinicians, and residents across the department.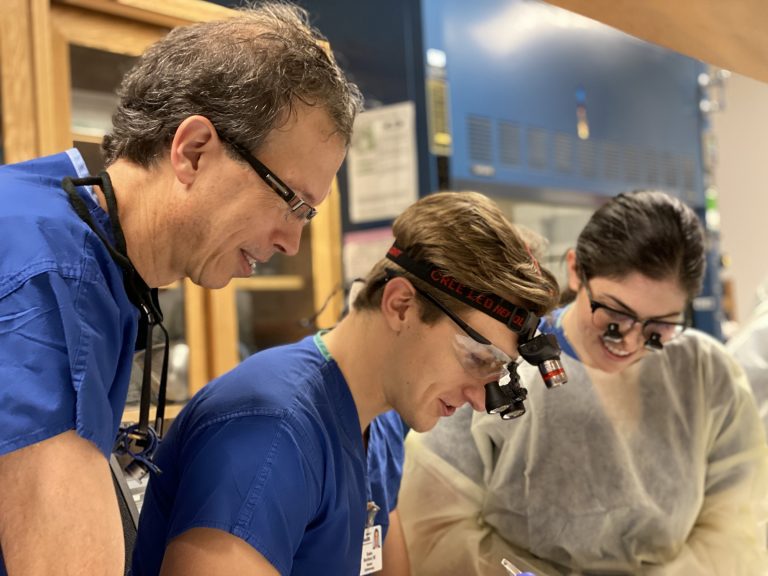 Comprehensive Training
Fellows gain experience in over 400 surgical procedures and over 45 different types of surgical interventions,  with a strong focus on strabismus, as well as evaluation and surgical management of retinopathy of prematurity, cataract, glaucoma, ptosis, and nasolacrimal procedures.
Looking for a childhood surgeon of mine...
A former pediatric patient reaches out
Hello! I hope this email finds you well. My name is C. I'm reaching out trying to find an ophthalmologist of mine that I had as a young girl. I know this is a long shot because you have tons of patients and would have seen me over 21 years ago, but your history lines up so close to who I'm looking for. I was born with congenital cataracts and was operated on at The University of Minnesota Children's Hospital between the years of 1996-2000. My brother also had congenital cataracts and was operated on by you. My lens implant also slipped out of its pocket and had to be re-operated on if that sets me apart!
Anyway, I remember my surgeon telling me (jokingly) that if I could drive by the time I was 16, she would pay for my license registration. I just wanted to thank you because I have done that and more. You enriched my life and gave me the opportunity to graduate from college, get married, have a career, travel and SEE the world, read several books, and live a very fulfilling life. I even married a guy who has amblyopia in the opposite eye as me! I also know that if my children are born with congenital cataracts, they will be okay and thrive. You especially showed me that women can be powerful, driving forces in medicine and in the world. I learned so much from you in those few years that I still carry with me today.
If I found the wrong surgeon, I apologize, but I'm sure you have also inspired and helped several girls like me throughout your career!
So thank you for helping change the world for several young children and families in a time where things are scary and uncertain, C. (a former patient of Dr. Terri Young)
You won't be standing on the sidelines. You'll be saving sight from day one.
What Can You Expect as a Pediatric Ophthalmology and Adult Strabismus Fellow?
Hands-On Clinical Experience and Expert Guidance
The Pediatric Ophthalmology and Adult Strabismus Fellowship is a one-year fellowship that offers comprehensive training in pediatric ophthalmology and adult strabismus. As a fellow, you'll work closely with seven pediatric ophthalmologists, with over 80 years of experience in patient care, in the Pediatric Eye Clinic of the UW and the American Family Children's Hospital (AFCH), which fields more than 7,000 sub-specialty outpatient visits per year.
NEW OPPORTUNITIES TO DEVELOP SKILLS
Starting in July 2023, the service is offering a hybrid combined pediatric ophthalmology/adult strabismus and comprehensive fellowship program! A fellow that matches with us will have two half days per month to perform adult cataract surgery with one of our comprehensive ophthalmology faculty members. This opportunity is not required but is available. We have had several prior pediatric ophthalmology/adult strabismus fellows join practices where they perform adult cataract surgery in addition to practicing pediatric ophthalmology/adult strabismus.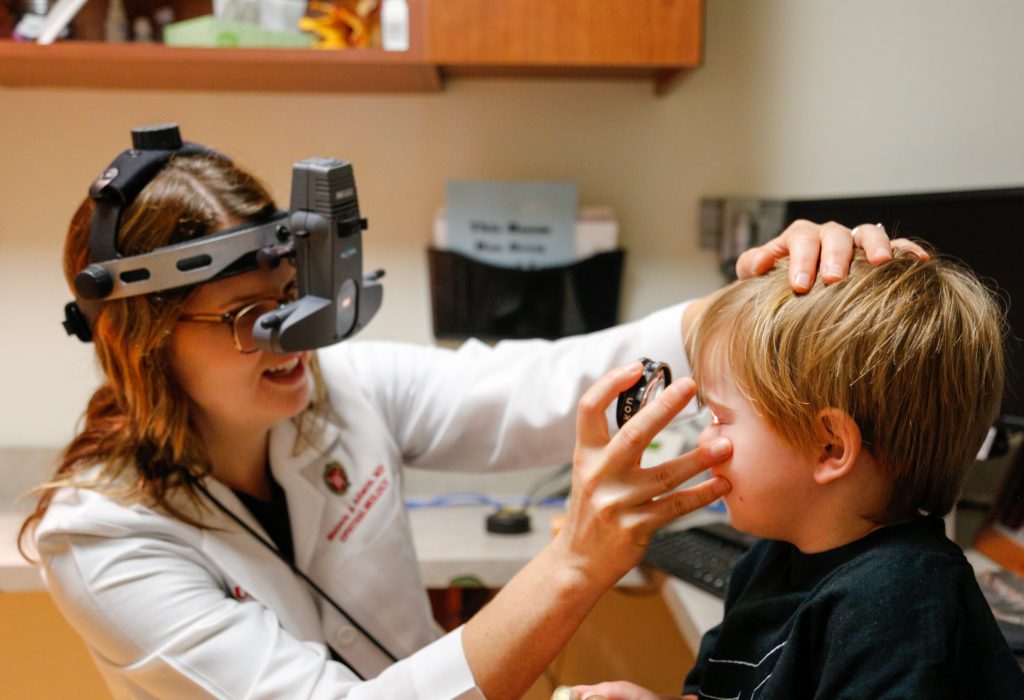 At our clinics, we see a wide variety of pediatric eye problems thanks to a high volume of referrals and consultations from our large Pediatric Department—a vibrant, clinical and research-centered department that includes all relevant subspecialties. We also have a wide national and international referral base for treating complex strabismus in children and adults. As a fellow, you will be involved in over 400 surgical cases, many as a primary surgeon, and you'll participate in the evaluation and surgical management of retinopathy of prematurity, cataract, glaucoma, ptosis, and nasolacrimal procedures. And given our nationally and internationally recognized reputation for treating complex strabismus, our surgical procedures also include a wide variety of strabismus surgeries.
More Orthoptists Than Any Other Program
Our orthoptists are a highlight of our pediatrics training and the support we offer for fellows in our clinic. We have four orthoptists in our clinic at any point in time, more than any other clinic in the United States, and we boast a long tradition of working with our orthoptists as clinical partners who independently evaluate patients, collaborate in clinical research, and participate in educating residents and fellows.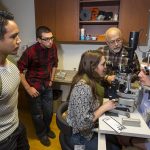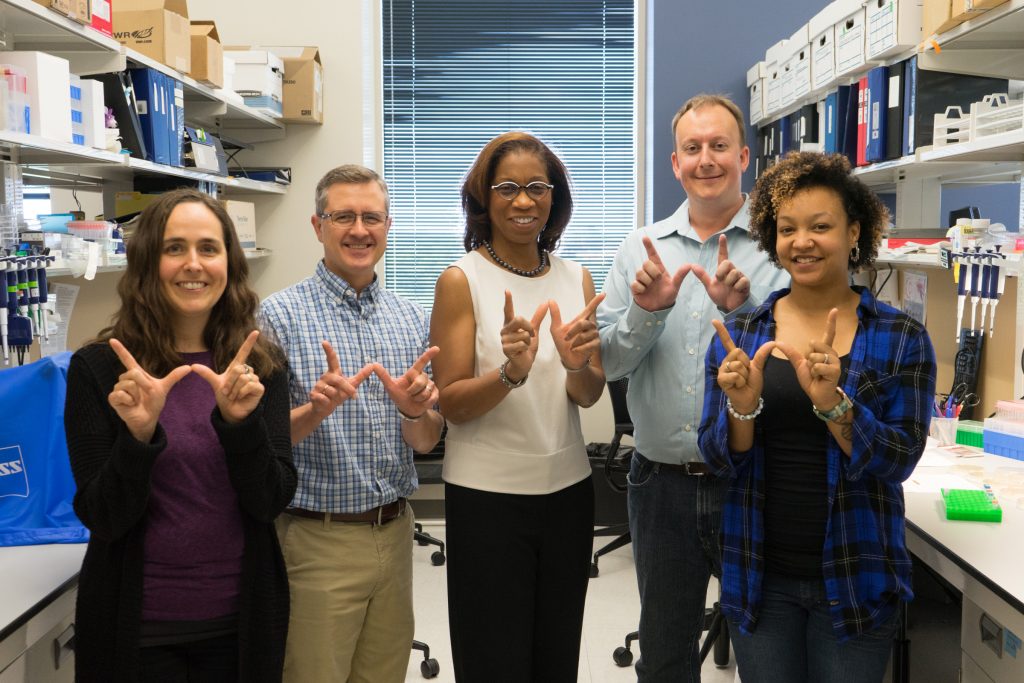 Outstanding Research Opportunities
As a fellow, you will initiate and complete an independent research project appropriate for presentation at a national meeting during your fellowship, and additional funds are available to further support you in pursuing educational and research engagement opportunities. You'll participate in a regular didactic lecture program that includes a basic lecture science series, journal club, and presentation of research projects. As part of the fellowship, you'll also gain additional expertise in the field of ophthalmic genetics through participation in a monthly inherited retinal degeneration clinic, and you'll also have research opportunities in areas such as oculocutaneous albinism, myopia, primary congenital glaucoma, and human embryonic stem cells. Many of our fellows also choose to conduct research with other faculty within the Department and outside of Pediatrics.
Meet Our Pediatric Ophthalmology Faculty
Leadership in Strabismus Research and Clinical Care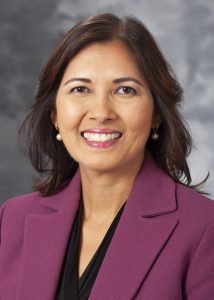 Thanks to our national and international reputation in the research and treatment of complex strabismus, fellows have the opportunity to gain extensive, up close clinical and research experience in the field of strabismus. Our staff has been involved in leading research in both clinical and basic science. You will work closely with Dr. Yasmin Bradfield (Fellowship Director), Dr. Alexander Miranda, and other clinicians and researchers leading the charge on strabismus treatment. We have a wide referral base, both nationally and internationally, for treating complex strabismus in children and adults, and our surgical procedures include a wide variety of strabismus surgeries.
Working closely with our other pediatric ophthalmologists, you'll also gain knowledge and experience in other pediatric ophthalmology subspecialties—from Dr. Terri L. Young's work on pediatric glaucoma and myopia, to Dr. Melanie Schmitt's work on inherited retinal degenerations, to Dr. David Gamm's work with stem cell therapies for pediatrics. You'll also have the opportunity to work with Professor Emeritus Burt Kushner, who has treated multiple generations of strabismus patients in his 40 years of clinical practice in Madison and has been actively involved in training fellows for over 45 years.
Learn about the fellowship from the past Fellowship Director, Dr. Michael Struck and Professor Emeritus, Dr. Burt Kushner
Clinical Fellowship Didactic Schedule
| | | |
| --- | --- | --- |
| WEEK | TOPIC | FACULTY |
| 1 | Department Welcome and Orientation | Prgm Mngr |
| 2 | Optics/Retinoscopy | TBD |
| 3 | Sensory Exam | Gamm |
| 4 | Amblyopia | Schmitt |
| 5 | Special tests | Bradfield |
| 6 | Accommodative Esotropia | Schmitt |
| 7 | Nonaccommodative Acquired Esotropia | TBD |
| 8 | Esotropia Treatment Options | Bradfield |
| 9 | Exotropia Evaluation | TBD |
| 10 | Extropia Treatment Options | Gamm |
| 11 | Journal Club | Fellow |
| 12 | A & V Pattern Strab | Kushner |
| 13 | Vertical | Bradfield |
| 14 | Nystagmus | Schmitt |
| 15 | Fellow Interviews | |
| 16 | Global Fieldwork Opportunity | TBD |
| 17 | Orbit & Eyelids; NLDO | Gamm |
| 18 | Corneal Dz; Iris abnl | TBD |
| 19 | AAO | |
| 20 | Infectious Disease | Schmitt |
| 21 | Motor Physiology | Bradfield |
| 22 | Vision Development | Struck |
| 23 | Journal Club |  Fellow |
| 24 | Evaluating the Blind Eye | Gamm |
| 25 | Cataracts | Schmitt |
| 26 | Uveitis | Bradfield |
| 27 | POND: Optic Disc Abnormality | TBD |
| 28 | Pseudotumor and Disc Elevation | Gamm |
| 29 | Trauma | Schmitt |
| 30 | Incommitant Strabismus | Bradfield |
| 31 | Local Anesthesia for Strab Surgery | TBD |
| 32 | Pediatric Glaucoma | Bradfield |
| 33 | ROP | Schmitt |
| 34 | Journal Club |  Fellow |
| 35 | Cranial Nerve 6 Palsy | Schmitt |
| 36 | Cranial Nerve 3 Palsy | Bradfield |
| 37 | Thyroid Eye Disease | Gamm |
| 38 | Scleral Buckle/Orbital Fracture/Seton Strab Surgery | TBD |
| 39 | Surgery techniques (mini-tenotomy, recess/resect) | |
| 40 | Brown's Syndrome | Bradfield |
| 41 | Strabismus reops/imaging | TBD |
| 42 | To be determined | |
| 43 | AAPOS | |
| 44 | Hereditary Retinal Disease | Schmitt |
| 45 |  To be determined | |
| 46 | Orbital/Ocular Tumors | Gamm |
| 47 | Research Day | |
| 48 | Journal Club | Fellow |
THE BASICS
Director:
Yasmin Bradfield, MD
Parent Department or Academic Unit:

University of Wisconsin Department of Ophthalmology and Visual Sciences

Address:

Pediatric Ophthalmology

2870 University Avenue, Suite 206

Madison, WI 53705-3611

Telephone:

(608) 263-6429

Preceptor Names:

DOVS Faculty

Orthoptists

Kristin Anderson, CO

Leslie France, CO

Nora Haji-Jama, CO

Michele Harn, CO

Kali Loberger, CO

Primary Clinical Training Site:

University Station Clinics

2880 University Avenue

Madison, WI 53705-3631

Length of Fellowship:

1 Year

Numbers of positions/year:

1

Starting Date:

July 1

Application Deadline:

September 1

Actively Involved in Resident Education:

Yes

Research Required:

Yes, Clinical

Block Time assigned to Research:

Reference didactic schedule (above)
Adult Ophthalmology Services
Adult Optometry Services
Clinics
Fellowship Training Site
Office
Optical Shops
Pediatric Eye Care
Research Facilities
Residency Training Site
UW Health University Station Clinic
Address: 2880 University Ave. Madison, WI 53705
Phone: (608) 263-7171 / (800) 323-8942
FHN Memorial Hospital
Address: 1045 W Stephenson St, Freeport, IL 61032
Phone: (877) 600-0346
Mercyhealth East
Address: 3524 E Milwaukee St, Janesville, WI 53546
Phone: (608) 756-7100
UW Health Deming Way Eye Clinic
Address: 2349 Deming Way, Suite 200, Middleton, WI 53562
Phone: (608) 824-3937
UW Health E Terrace Drive Medical Center
Address: 5249 E Terrace Dr, Madison, WI 53718
Phone: (608) 265-1270
UW Health Eye Clinic – Rockford
Address: 7019 Rote Rd, Rockford, IL 61107
Phone: (815) 399-1141
UW Health Specialty Clinic – Mauston
Address: 1040 Division St, Mauston, WI 53948
Phone: (608) 847-7355
American Family Children's Hospital
Address: 1675 Highland Ave., Madison, WI 53792
Phone: (608) 890-5437
University Hospital
Address: 600 Highland Ave., Madison, WI 53792
Phone: (608) 263-6400
Fax: (608) 263-6401
Madison Surgery Center
UW Health University Station Clinic
Address: 2880 University Ave. Madison, WI 53705
Phone: (608) 263-7171 / (800) 323-8942
FHN Memorial Hospital
Address: 1045 W Stephenson St, Freeport, IL 61032
Phone: (877) 600-0346
Mercyhealth East
Address: 3524 E Milwaukee St, Janesville, WI 53546
Phone: (608) 756-7100
UW Health Deming Way Eye Clinic
Address: 2349 Deming Way, Suite 200, Middleton, WI 53562
Phone: (608) 824-3937
UW Health E Terrace Drive Medical Center
Address: 5249 E Terrace Dr, Madison, WI 53718
Phone: (608) 265-1270
UW Health Eye Clinic – Rockford
Address: 7019 Rote Rd, Rockford, IL 61107
Phone: (815) 399-1141
UW Health Specialty Clinic – Mauston
Address: 1040 Division St, Mauston, WI 53948
Phone: (608) 847-7355
UW Health Specialty Clinic – Sauk Prairie
Address: 250 26th St #120, Prairie Du Sac, WI 53578
Phone: (608) 643-6060
American Family Children's Hospital
Address: 1675 Highland Ave., Madison, WI 53792
Phone: (608) 890-5437
Veterans Affairs Hospital
Unity-Point Health Meriter Hospital
Madison Surgery Center
Department of Ophthalmology and Visual Sciences
Address: 2828 Marshall Ct, Suite 200 Madison, WI 53705
UW Health University Station Clinic
Address: 2880 University Ave. Madison, WI 53705
Phone: (608) 263-7171 / (800) 323-8942
UW Health Deming Way Eye Clinic
Address: 2349 Deming Way, Suite 200, Middleton, WI 53562
Phone: (608) 824-3937
UW Health E Terrace Drive Medical Center
Address: 5249 E Terrace Dr, Madison, WI 53718
Phone: (608) 265-1270
UW Health University Station Clinic
Address: 2880 University Ave. Madison, WI 53705
Phone: (608) 263-7171 / (800) 323-8942
UW Health E Terrace Drive Medical Center
Address: 5249 E Terrace Dr, Madison, WI 53718
Phone: (608) 265-1270
American Family Children's Hospital
Address: 1675 Highland Ave., Madison, WI 53792
Phone: (608) 890-5437
UW Health University Station Clinic
Address: 2880 University Ave. Madison, WI 53705
Phone: (608) 263-7171 / (800) 323-8942
Clinical Science Center
Address: UW Hospital and Clinics, 600 Highland Ave
Wisconsin Reading Center
Address: 310 N Midvale Blvd, Suite 205, Madison, WI 53705
Phone: 608-262-1334
Medical Sciences Center
Address: 1300 University Ave, Madison, WI 53706
UW Eye Pathology Lab
Michele Kempfer, Lab Manager
Address: 600 Highland Avenue, F4/378, Madison, WI 53792-3220
Phone: (608) 262-9092
Fax: (608) 263-0543
Wisconsin Alumni Research Foundation
Address: 614 Walnut St, Madison, WI 53726
Phone: (608) 263-2500
Wisconsin Institute for Medical Research
Address: 1111 Highland Ave, Madison, WI 53705
Phone: (608) 265-8731
Veterans Affairs Hospital
Madison Surgery Center
Pediatric Ophthalmology News