DOVS 50th Anniversary Celebration Weekend
July 9 @ 8:00 am

-

July 10 @ 5:00 pm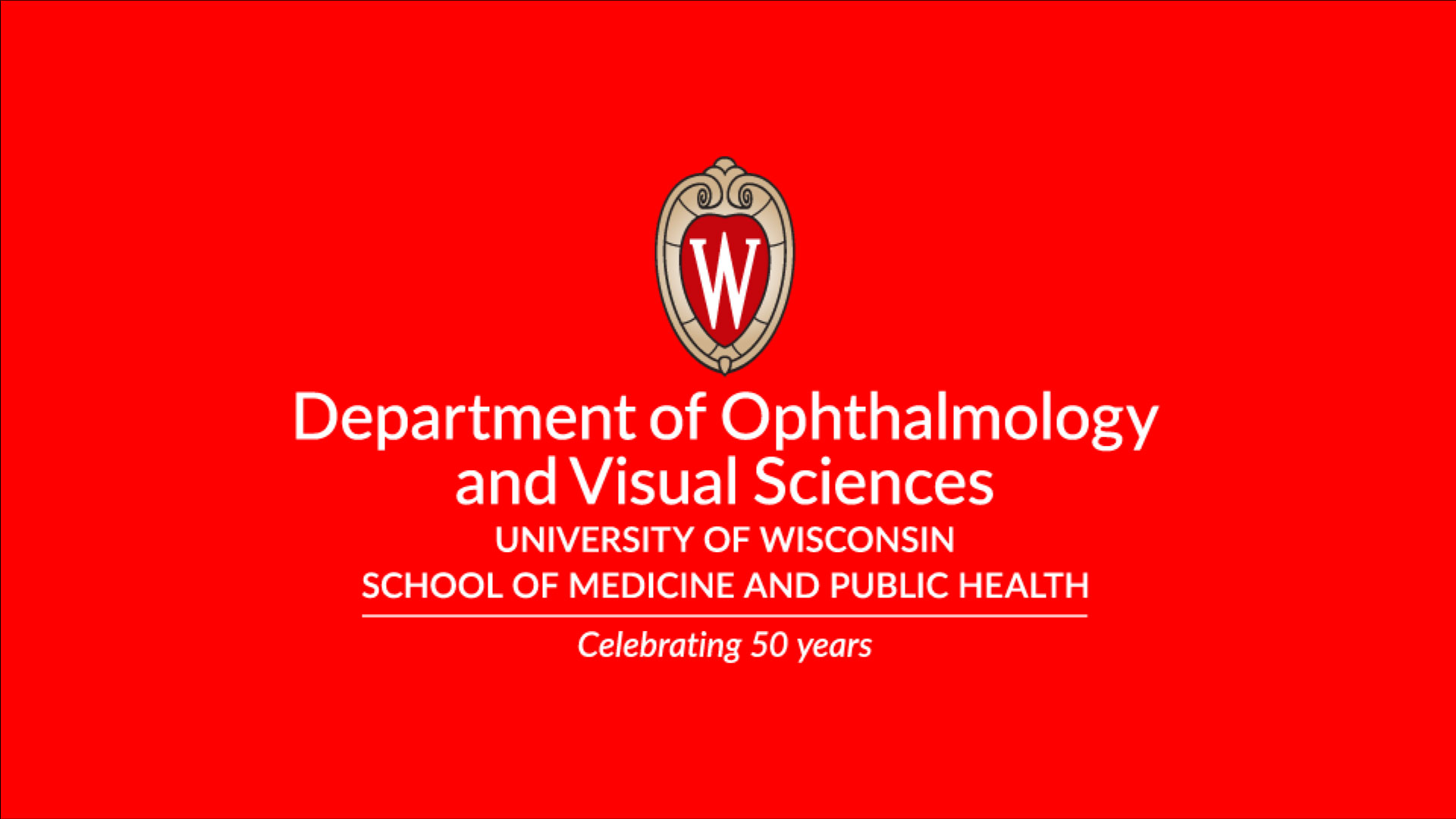 Registration WILL OPEN IN WINTER 2021!
FRIDAY, JULY 9, 2021
Retinal Imaging Conference – 8:30am – 4pm // Union South, Marquee Theater

Offering 6 CME*
Cost for Program = $120/registrant and includes breakfast, lunch, and celebration dinner
DOVS 50th ANNIVERSARY CELEBRATION – 6-10PM // Union South, Varsity Hall

Connect with your fellow faculty, alumni, administrative and clinical staff during this wonderful evening of celebrating 50 years of the Department of Ophthalmology and Visual Sciences at UW-Madison
Program will include awards, music, mingling and more
SATURDAY, JULY 10 //  UW OPHTHALMOLOGY SYMPOSIUM
8:00am  // Breakfast and Registration // Union South, Varsity Hall
8:25     "Welcome: Introduction of Keynote Speaker" Burt Kushner, MD
8:30    Keynote Address // "Well-Being is a Skill" presented by Professor Richard Davidson, Chair of the Center for Healthy Minds
9:15     "The DOVS Residency Program: Then and Now" Andy Thliveris, MD, PhD, Vice Chair of Resident Education, Residency Director
9:25     "MIGS, Drugs and Scans: How New Ideas Have Impacted Glaucoma Care" Gregg Heatley, MD, MMM
9:40     "New Therapies in Uveitis"  Laura Kopplin, MD, PhD
9:55     "Update on Thyroid Eye Disease" Suzanne van Landingham, MD
10:10    PANEL: Q&A with prior speakers
10:30   BREAK
10:45    "Keratoprosthesis Surgery: Indications and Results"  Sarah Nehls, MD
11:00    "Building a Research Powerhouse" Curtis Brandt, PhD, FARVO
11:15      "Three Generations of DOVS Chairs" Speakers TBA
11:30     "A Neural Network Model for GCA Risk Scoring"  Yanjun Judy Chen, MD, PhD
11:45     PANEL: Q&A with prior speakers
12:00pm   LUNCH // Afternoon session will move into the Marquee Theater (2nd Floor)
1:00      "Novel Ocular Imaging and Genomics of Childhood Glaucoma"  Terri Young, MD, MBA, FARVO, and Yasmin Bradfield, MD
1:15:     "Low Vision Services: Improving Quality of Life One Patient at a Time" Sanbrita Mondal, OD
1:30      "Celebrating the Growth of International Ophthalmology at DOVS"  Cat Burkat, MD, and Yasmin Bradfield, MD
1:45      "Retina 20/20 and Beyond: Innovations in Retina Therapy" Jonathan Chang, MD, and Kathleen Regan, MD
2:00      "Combining Human Stem Cell Biology and Microfabricated Scaffolds to Create an Outer Retinal Macular Patch" David Gamm, MD, PhD
2:15      "Updates from the Field of Inherited Retinal Disease"  Kimberly Stepien, MD, and Melanie Schmitt, MD
2:30      "Three Distinguished Alumni" TBA
2:45     "Innovations in Corneal Neurotization" Cat Burkat, MD, and Sarah Nehls, MD
2:55     "The Wisconsin Reading Center and its Clinical Relevance" Barbara Blodi, MD
3:05     PANEL: Q&A with prior speakers
3:25     Meeting Concludes
3:30      Subspecialty Groups Convene
Coming from out of town?
We have set up special rates for the 2020 Experience Weekend at the following hotels for your convenience. Please call properties directly or follow the links below to book by June 9, 2021:
 * Pending official program approval for CME hours.
Related Events