Dr. Michael Chiang, NEI Director, In-Person – Sept. 12, 2022 – McPherson Endowed Lecture
September 12 @ 3:30 pm

-

5:30 pm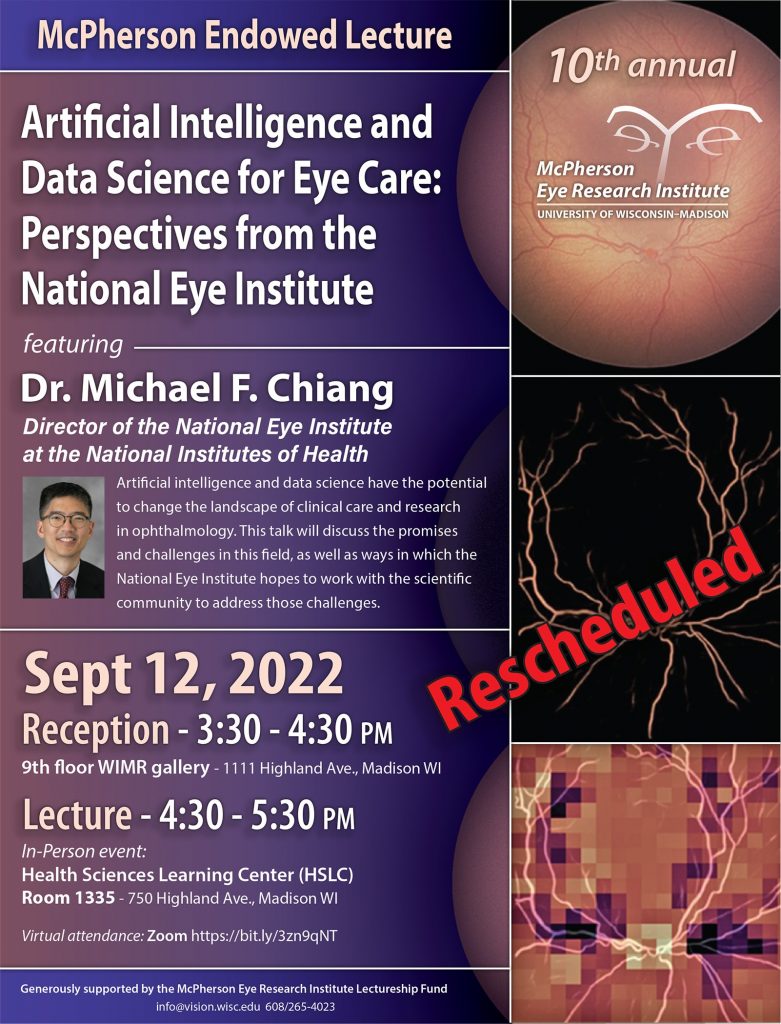 The McPherson ERI is proud to host Dr. Michael Chiang, Director of the National Eye Institute, in person, at the 10th Annual McPherson Endowed Lecture.
Monday, September 12, 2022
Reception: 3:30pm (CT), 9th Floor Gallery, Wisconsin Institutes for Medical Research (WIMR) – 1111 Highland Avenue, Madison, WI
Lecture: 4:30pm (CT), Room 1335,  Health Sciences Learning Center (HSLC) – 750 Highland Avenue, Madison, WI 
Virtual Attendance via Zoom: https://bit.ly/3zn9qNT
 Talk Title: Artificial Intelligence and Data Science for Eye Care: Perspectives from the National Eye Institute
 Artificial intelligence and data science have the potential to change the landscape of clinical care and research in ophthalmology. This talk will discuss the promises and challenges in this field, as well as ways in which the National Eye Institute hopes to work with the scientific community to address those challenges.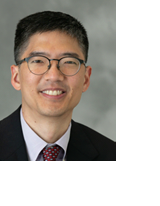 Dr. Michael F. Chiang is Director of the National Eye Institute at the National Institutes of Health in Bethesda, Maryland. His clinical practice focuses on pediatric ophthalmology and strabismus, and he is board-certified in clinical informatics. His research develops and applies biomedical informatics methods to clinical ophthalmology in areas such as retinopathy of prematurity (ROP), telehealth, artificial intelligence, clinical information systems, data science, and genotype–phenotype correlation. His group has published over 250 peer-reviewed papers and has developed an assistive artificial intelligence system for ROP that received Breakthrough Status from the U.S. Food and Drug Administration. For more information about Dr. Chiang, visit: nei.nih.gov/about/nei-leadership/michael-f-chiang-md