George Kambara, MD, Vision Science Symposium
April 12, 2019 @ 8:00 am

-

4:00 pm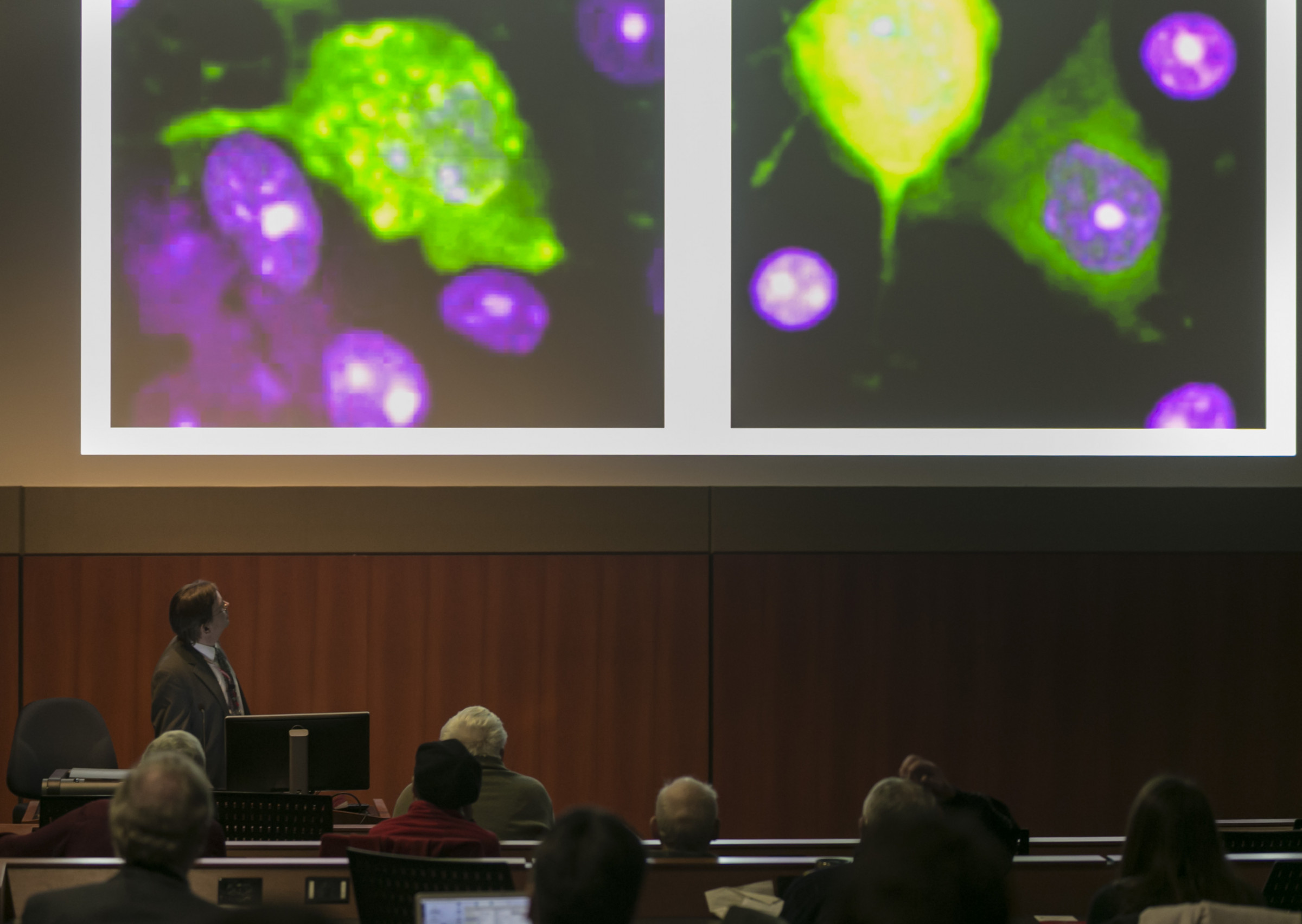 Presented by the UW Department of Ophthalmology and Visual Sciences
Keynote Speaker: MOnica Vetter, PhD – UNiversity of Utah – Chair of the Department of neurobiology and Anatomy
Dr. Vetter's laboratory is focused on understanding the molecular pathways controlling neural development and degeneration in the retina. The retina is of critical importance since disorders of eye development can lead to congenital blindness, while degeneration of retinal neurons can cause progressive blindness at later ages.
Featured Speakers:
Michael G. Anderson, PhD, Professor of Molecular Physiology and Biophysics; Ophthalmology and Visual Sciences within the Carver College of Medicine at the University of Iowa
Amy Lee, PhD, Professor of Molecular Physiology and Biophysics, Otolaryngology Head-Neck Surgery, and Neurology Assistant Dean for Research within the Carver College of Medicine at the University of Iowa
Katie M. Litts, PhD, Postdoctoral Fellow within the Advanced Ocular Imaging Program at the Medical College of Wisconsin Eye Institute
---
REGISTER HERE BY APRIL 5, 2019
---
OFFICIAL PROGRAM SCHEDULE:
8:00 – 8:20 AM   Breakfast and Registration 
8:20 – 8:30 AM   Chair's Welcome: Terri Young, MD, MBA
Session I   Retina and the Visual Pathway // Moderator: Justin Gottlieb, MD
8:30 – 8:50 AM Amy Lee, PhD // Cav1.4 Ca2+ Channels at the Photoreceptor Synapse
8:50 – 9:10 AM Raunak Sinha, PhD // Diversity of Photoreceptor Signaling in Primate Retina
9:10 – 9:30 AM Karen Schloss, PhD // The Role of Visual Reasoning in Visual Communication 
9:30 – 9:50 AM Mrinalini Hoon, PhD // Development of Retinal Presynaptic Inhibitory Circuits 
9:50 – 10.10 AM Krista Christensen, MPH, PhD // Macular Pigment and Low Luminance Vision in CAREDS
10:10 – 10:25 AM   Break
Session II  Glaucoma // Moderator: Gregg Heatley, MD, MMM
10:25 – 10:45 AM

 

Michael Anderson, PhD // Using Quantitative Image Analysis to Empower Mouse studies of Glaucoma and Retinal Ganglion Cell Biology
10:45 – 11:05 AM  Donna Peters, PhD // αVb3 Integrin Signaling Controls Intraocular Pressure
11:05 – 11:25 AM

 

Colleen McDowell, PhD // TLR4 Signaling in The Human Trabecular Meshwork
11:25 – 11:45 AM Gillian McLellan, BVMS, PhD, DACVO // Glaucomatous Optic Nerve Neuro-Inflammation and Degeneration
11:45 – 12:00 PM Sri Meghana Konda, MBBS // Schlemm's Canal Imaging, Pressure and Catheterization
12:00 PM – 1:00 PM   Buffet Lunch 
Session III  Ocular Pathologies // Moderator: Evan Warner, MD
1:00 – 1:20 PM Katie Litts, PhD // Application of AOSLO Retinal Imaging in Achromatopsia 
1:20 – 1:35 PM Kara Vogel, PhD // Vigabatrin: Synaptic Remodeling of Retinal Bipolar Cells
1:35 – 1:50 PM Barbara Blodi, MD // Ellipsoid Zone Status and Its Association with Visual Acuity in Eyes with Macular Edema in SCORE 2
1:50 – 2:10 PM Donna Neumann, PhD // The Link Between Ocular HSV-1 Recurrence and Chromatin Loops
2:10 – 2:30 PM

 

Curtis Brandt, PhD // In Vitro Susceptibility of FHV-1 Field Strains to Ganciclovir
2:30 – 2:50 PM Break
2:50 – 3:50 PM   Keynote Speaker: Monica Vetter, PhD // Microglia: Dynamic Remodelers of the Developing Retina
3:50 – 4:00 PM   Closing Remarks: Terri Young, MD, MBA
This slideshow requires JavaScript.
The 2019 Vision Research Symposium is supported by the Department of Ophthalmology and Visual Sciences
George Kambara Education Fund and McPherson Eye Research Institute.
Details
Date:

April 12, 2019

Time:

8:00 am - 4:00 pm

Event Categories:

Event Tags:
Organizer
Email:

ellie.frazier@wisc.edu