Events
Our department participates in several annual conferences and meetings, in addition to hosting educational events, professional skills training, symposia and more. Join us at one of our events this year, we look forward to having you join us in our mission to save sight.
Spring 2018 Saving Sight Session
April 5 @ 5:30 pm

-

7:00 pm
Event Navigation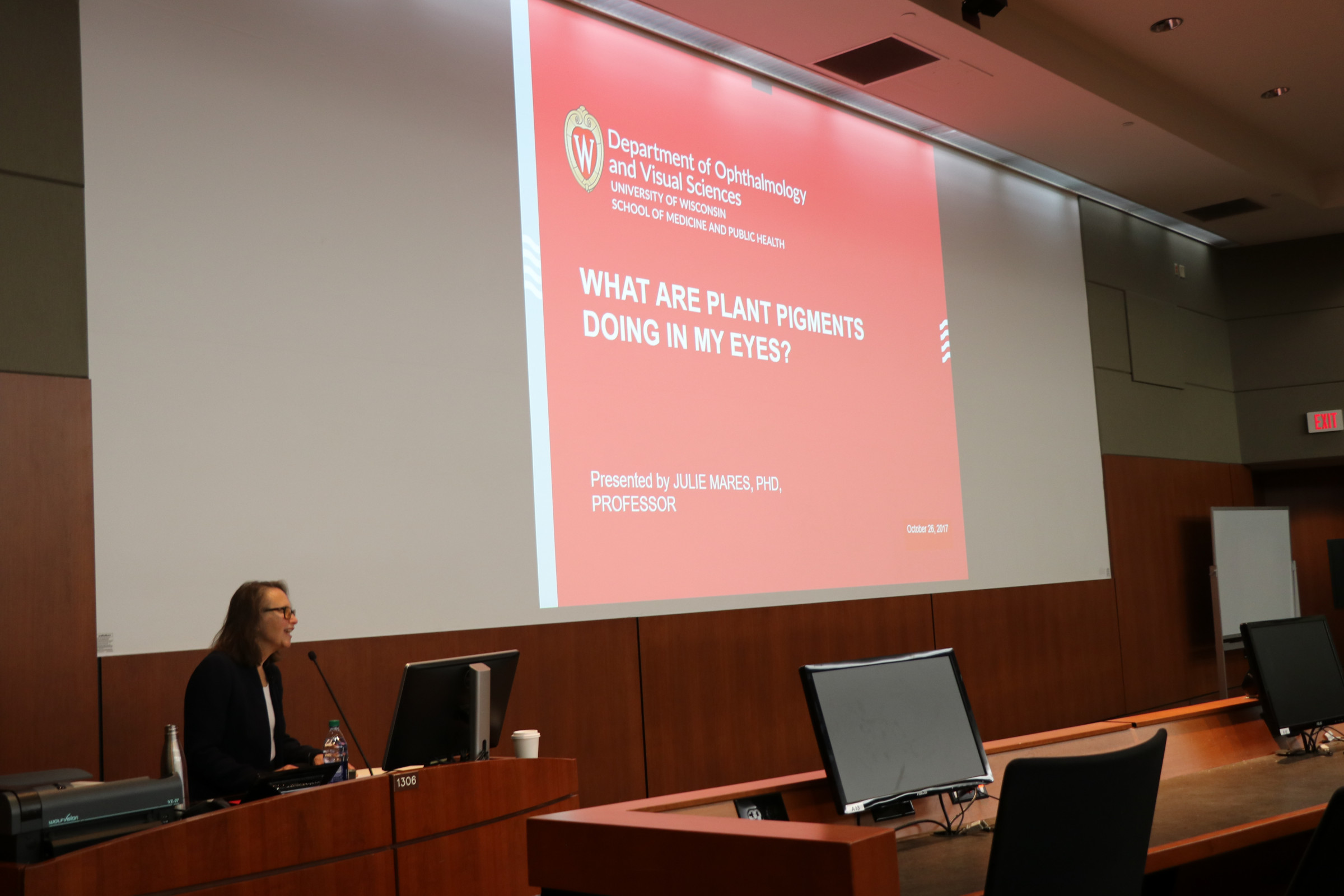 Free and open to the public, this community-centric event is modeled after the UW-Madison School of Medicine and Public Health's "Mini-Med School" programs. Our spring 2018 Saving Sight Session will feature leading age-related macular degeneration (AMD) research from Dr. Barbara Blodi, Professor and Director of the UW-Madison Department of Ophthalmology and Visual Sciences Clinical Trials Unit and Fundus Photograph Reading Center. Please join us for this exciting discussion and light dinner.
"The ABCs of AMD"
Dr. Blodi's clinical practice and research focus on macular degeneration, diabetic retinopathy and other retinal diseases. She leads an ongoing age-related eye disease study that looks into the effects of supplements ‭in the treatment of macular degeneration, among other studies. Dr. Blodi's ‭research has given us a better understanding of macular degeneration and ‭helped develop different treatment options for retinal diseases. This has ‭saved sight for people affected by these blinding diseases.
‭Please join us on April 5, 2018.
Saving sight is the most important part of our mission. The Department of Ophthalmology ‭and Visual Sciences at the UW School of Medicine and Public Health is devoted to preserving and protecting vision. This program ‭is one more way to keep you informed. ‭The Saving Sight Sessions are a series of ‭community education programs created to share discoveries and developments to stop ‭blinding diseases, enhance treatment and ‭improve vision-related quality of life. ‭Please join us as we share the ways we are ‭transforming eye care.
Related Events