Saving Sight Session: [CANCELED]
October 24, 2019 @ 5:30 pm

-

7:00 pm
This event has been canceled for October 24, 2019. Please check back for 2020 Saving Sight Session dates. You can stay up-to-date with the latest department news by signing up for our newsletter at the bottom of this page.
[canceled] Advancements in Pediatric Ophthalmology
About Dr. Bradfield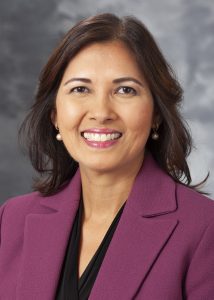 Dr. Bradfield is a pediatric ophthalmology and adult strabismus specialist. She is internationally recognized as a leading expert in pediatric glaucoma. Dr. Bradfield's academic work is focused on pediatric ophthalmology clinical trials, particularly through the Pediatric Eye Disease and Investigator Group and participation at the leadership level within the American Association for Pediatric Ophthalmology and Strabismus. Dr. Bradfield is the co-Chair of the International Ophthalmology Initiatives Committee and has worked tirelessly to develop international residency rotations in Brazil and the Philippines. Dr. Bradfield received the 2017 teaching award for resident education, and she remains dedicated to teaching medical students, residents and fellows.