2021 Resident and Fellow Graduation
Public Events
Join us at one of our public events this year, we look forward to having you on our mission to save sight.
2021 Resident and Fellow Graduation
June 18, 2021 @ 5:00 pm

-

8:00 pm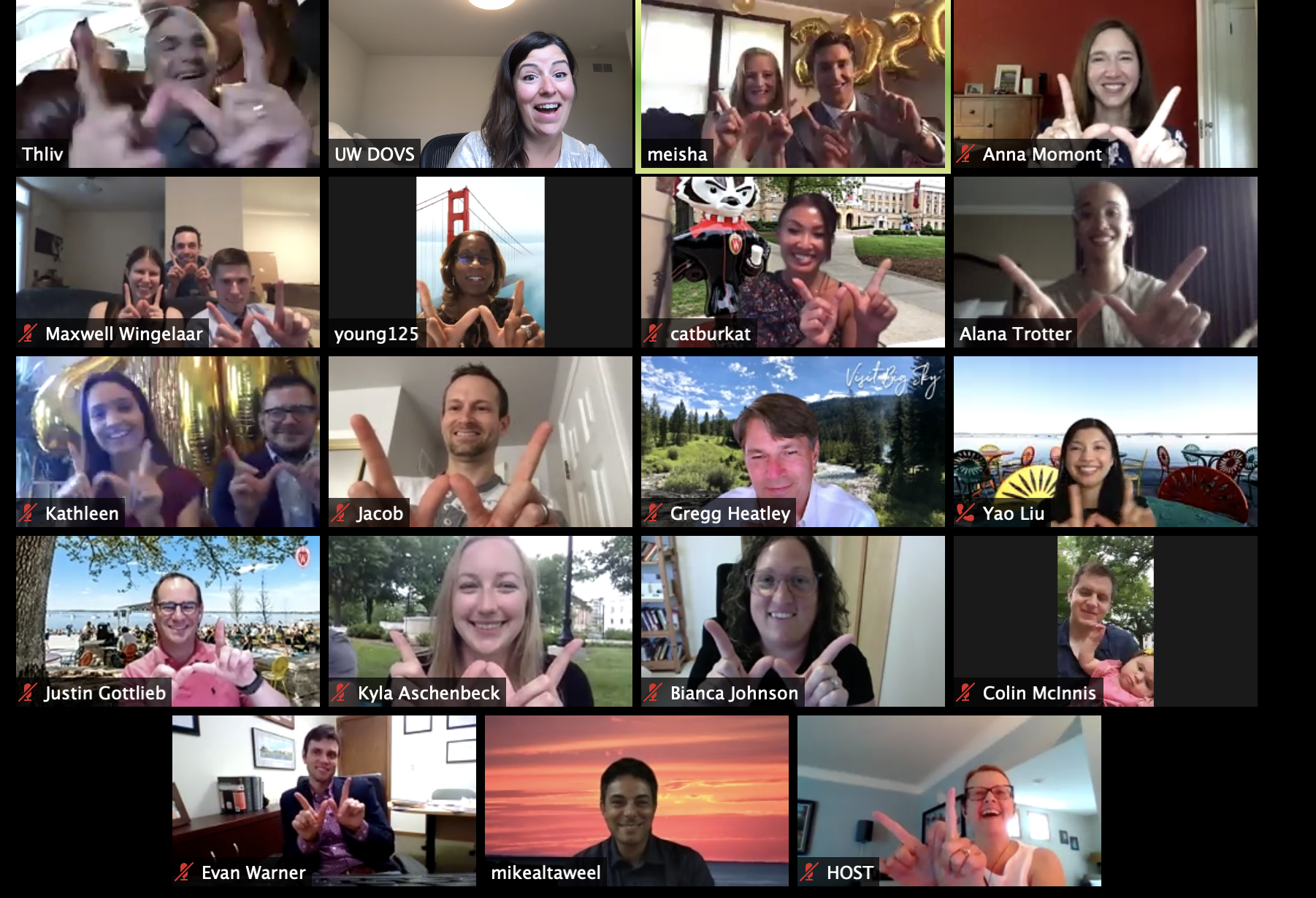 We are thrilled
to be able to gather safely this year to celebrate our residents and fellows who have completed their training with us in 2021! This private event will be live streamed for colleagues, family and loved ones to enjoy.
Graduation Program
5:00 – In-person event begins
6:05 – Welcome + Live stream begins // Dr. Andrew Thliveris
6:15 – Resident Presentation of Faculty Awards // Drs. Elaine Downie, Jacob Evans and Maxwell Wingelaar
6:25 – Keynote Address // Dr. Marilyn Kay
6:50 – Faculty Presentations to Graduating Residents

6:50 – Dr. Mihai Mititelu to Dr.  Maxwell Wingelaar
6:55 – Dr. Suzanne van Landingham to Dr. Elaine Downie
7:00 – Dr. Heather Potter to Dr. Jacob Evans

7:05 – Faculty Presentations to Graduating Clinical Fellows

7:05 – Dr. Sarah Nehls to Dr. Meisha Raven
7:10 – Dr. Gregg Heatley to Dr. Margaret Powell
7:15 – Dr. Mark Lucarelli to Dr. Jaclyn  Gurwin
7:20 – Dr. Michael Altaweel to Dr. Joseph "Jamie" Raevis

7:30 – Third Year Residents' Presentation to Fourth Year Residents // Drs. Tyler Boulter, Paige Richards and Kenneth Taylor

7:40 – Resident Innovation Award // Dr. Andrew Thliveris
7:45 – Department Chair Remarks // Dr. Terri Young
7:50 – Closing Remarks // Dr. Maxwell Wingelaar, Chief Resident
Please email kllarson8@wisc.edu for link information.