EQUITY ALLIANCE // LIFTING VOICES SERIES
Public Events
Join us at one of our public events this year, we look forward to having you on our mission to save sight.
EQUITY ALLIANCE // LIFTING VOICES SERIES
April 8, 2021 @ 12:00 pm

-

1:00 pm
Featured speaker: ananda mirilli, director at nINA collective will discuss and workshop, "Sharpening our Anti-racist Communications"
DOVS Equity Alliance Lifting Voices speaker series, a bi-monthly presentation that aims to lift more voices, as we actively listen. In doing so, we hope to continue to build our shared context, language and humanity in this equity and justice work.
Have questions for our speaker? Please email them to Jessica Arendas (arendas@wisc.edu) by April 1, 2021.
Meeting format:
12pm – Welcome and introduction
12:05 – Speaker and open discussion
1:00 – Discussion ends
1:00 – 1:30 – Alliance open forum
Feel free to invite a colleague to this discussion by forwarding this invitation, all are welcome!
About the speaker: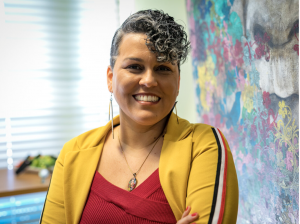 ananda mirilli, director at niNa collective, is unafraid and unapologetic in her commitment to, and centering of, racial justice from a global & intersectional space, that evokes creativity and innovation in tackling deep seated inequities. She is a native of Brazil, and she has a long history of working with communities in the U.S. and abroad. At age 14 she engaged in social justice movement advocating for children with multiple abilities, youth and seniors experiencing poverty and homelessness. After moving to the U.S. ananda became an educator and found her passion facilitating learning spaces for individuals, groups and organizations engaging in transformative work. ananda's commitment to racial and gender justice led her to develop new frames for youth and women's leadership. As a skilled facilitator, ananda has engaged with thousands of youth, women and diverse professionals, building coalition and solidarity. She is a beautiful storyteller, a deep listener, and a thoughtful, experienced practitioner who centers love and restorative principles in the work that she does.