Virtual George Kambara, MD, Vision Science Symposium
Public Events
Join us at one of our public events this year, we look forward to having you on our mission to save sight.
Virtual George Kambara, MD, Vision Science Symposium
April 16, 2021 @ 8:00 am

-

12:35 pm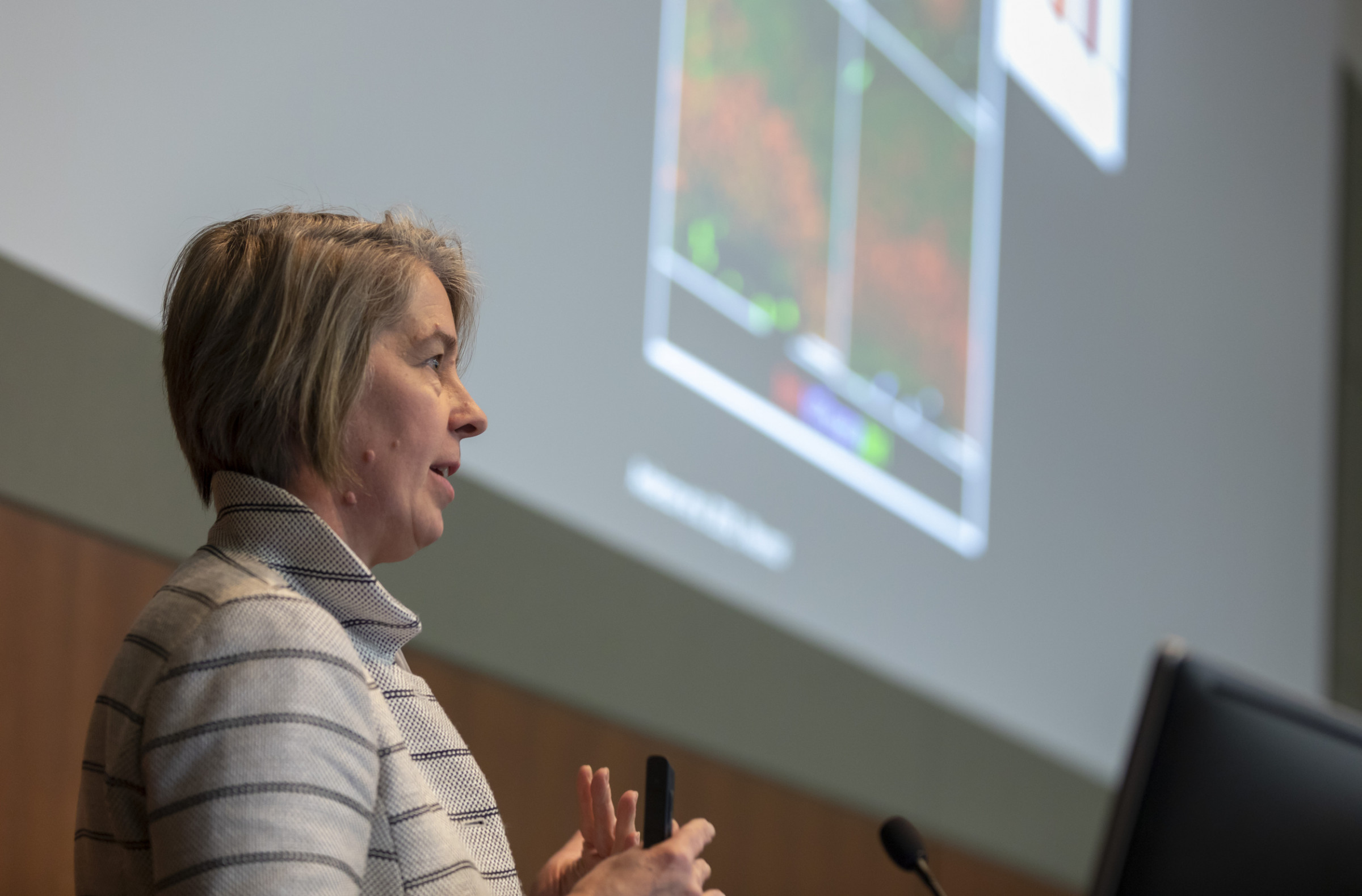 KEYNOTE SPEAKER: Rachel Wong, PHD, professor, Chair of the Department of Biological Structure, University of Washington in Seattle, WA
"Mechanisms Underlying Synaptic Wiring Specificity in the Vertebrate Retina"
Dr. Wong's laboratory is currently investigating the cellular mechanisms and developmental strategies that establish excitatory and inhibitory circuits in the mammalian retina. By taking advantage of the zebrafish's capacity to regenerate neurons, they are also determining how newly-generated neurons integrate into existing circuitry.
FEATURED SPEAKERS:
Matthew Veldman, PhD, Assistant Professor of Cell Biology, Neurobiology and Anatomy at the Medical College of Wisconsin: "Ganglion cell intrinsic and extrinsic mechanisms of successful optic nerve regeneration"

Our initial focus is on applying modern molecular biological methods (such as CRISPR-Cas9, RNA-seq, ATAC-seq, etc.) to study the cell intrinsic and extrinsic mechanisms of successful optic nerve regeneration in the zebrafish visual system and compare these mechanisms to those in mammals, which fail to regenerate and suffer from degeneration.
Henar Cuervo Grajal, PhD, Assistant Professor, Department of Physiology and Biostatistics at the University of Illinois: "Notch signaling in pericytes"

The Cuervo lab utilizes a combination of transgenic mouse models and in vitro methods to delineate the role of perivascular cells in developmental and pathological settings. Particularly, we are interested in the function of Notch signaling in pericytes in arteriovenous malformations, diabetic retinopathy, neurodegenerative diseases, fibrosis, and tumor angiogenesis.
---
VIRTUAL PROGRAM
8:00 – 8:05 AM – Chair's Welcome: Terri Young, MD, MBA

Session I: Pathologies of the visual system (Moderator: Amitha Domalpally, MD, PhD)

8:05 – 8:20 AM – Mrinalini Hoon, PhD, "Remodeling of inner retinal synapses after photoreceptor degeneration"
8:20 – 8:35 AM – Natascha Merten, PhD, "MGCIPL – A marker of cognitive and sensory function in midlife"
8:35 – 8:50 AM – Colleen McDowell, PhD, "FN-EDA elevates intraocular pressure through TLR4 signaling"
8:50 – 9:00 AM – Break

Session II: Supporting cells of the visual system (Moderator: Daniel Knoch, MD)

9:00 – 9:30 AM – Henar Cuervo Grajal, PhD, "Notch signaling in pericytes"
9:30 – 9:45 AM – Nader Sheibani, PhD, "Retinal pericyte metabolic activity and glucose sensitivity"
9:45 – 10:00 AM – Michael Landowski, PhD, "Genetic basis of retinal pigmented epithelium pathologies in Tmem135 overexpressing mice"
10:00 – 10:15 AM  – Jeremy Rogers, PhD, "Seeing cells: Adaptive Optics past, present and future"
10:15 AM – 10:30 AM – Mid-morning break

Session III: Regeneration, remodeling and repair in the visual system (Moderator: Laura Kopplin, MD, PhD)

10:30 – 11:00 AM – Matthew Veldman, PhD, "Ganglion cell intrinsic and extrinsic mechanisms of successful optic nerve regeneration"
11:00 – 11:15 AM – Freya Mowat, PhD, BVSc, "By our side: dogs can help us understand the aging retina"
11:15 – 11:30 AM – David Gamm, MD, PhD, "Production of photoreceptors from pluripotent stem cells"
11:30 – 11:45 AM – Raunak Sinha, PhD, "Cone signaling in primate and human stem cell derived retina"
11:45 – 12:00 PM – Break
12:00 – 12:30 PM – Keynote Speaker: Rachel Wong, PhD, "Mechanisms underlying synaptic wiring specificity in the vertebrate retina"
12:30 – 12:35 PM – Closing Remarks: Terri Young, MD, MBA