Virtual Saving Sight Session // Thyroid Eye Disease (TED): What to Know and What's New
Public Events
Join us at one of our public events this year, we look forward to having you on our mission to save sight.
Virtual Saving Sight Session // Thyroid Eye Disease (TED): What to Know and What's New
November 17, 2022 @ 6:00 pm

-

7:00 pm
Free and open to the public, this community-centric event is modeled after the UW-Madison School of Medicine and Public Health's "Mini-Med School" programs. Our 2022 Virtual Saving Sight Session is presented by the Department of Ophthalmology and Visual Sciences at the University of Wisconsin.
Thyroid Eye Disease (TED): What to Know and What's New
About Suzanne van Landingham, MD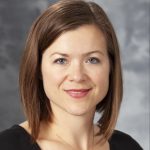 Dr. Suzanne van Landingham specializes in oculofacial plastic surgery. Her medical and surgical interests include medical eyelid, orbital, and brow surgery, facial nerve disorders, thyroid eye disease, and cosmetic facial procedures. Her research interests include the treatment of facial nerve disorders, the functional impact of eye disease, and the use of big data in ophthalmic research. Dr. van Landingham is a member of the American Society of Ophthalmic Plastic and Reconstructive Surgery.
About Saving Sight Sessions
Saving sight is the most important part of our mission. The Department of Ophthalmology ‭and Visual Sciences at the UW School of Medicine and Public Health is devoted to preserving and protecting vision. This program ‭is one more way to keep you informed. ‭The Saving Sight Sessions are a series of ‭community education programs created to share discoveries and developments to stop ‭blinding diseases, enhance treatment, and ‭improve vision-related quality of life. ‭Please join us as we share the ways we are ‭transforming eye care.