Visiting Professor: Eric A. Pierce, MD, PhD, Harvard Medical School
Public Events
Join us at one of our public events this year, we look forward to having you on our mission to save sight.
Visiting Professor: Eric A. Pierce, MD, PhD, Harvard Medical School
July 26, 2018 @ 3:30 pm

-

4:30 pm
Please join us in welcoming Eric A. Pierce, MD, PhD, from Harvard Medical School on Thursday, July 26 from 3:30-4:30pm for a research discussion entitled:
"Novel Genetic Causality of Inherited Retinal Degenerations"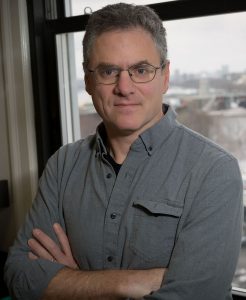 Dr. Eric Pierce is a renowned clinician scientist. He is the Director of the Inherited Retinal Disorders Service and the Berman-Gund Laboratory for the Study of Retinal Degenerations, the Director of the Ocular Genomics Institute at Massachusetts Eye and Ear Infirmary, and the William F. Chatlos Professor of Ophthalmology at Harvard Medical School.
REGISTER HERE:
[gravityform id="23″ title="false" description="false"]
---
ABOUT DR. PIERCE'S RESEARCH:

Dr. Pierce is an ophthalmologist and molecular geneticist whose research program is dedicated to understanding the molecular mechanisms of Inherited retinal degenerations (IRDs) and improving therapeutic interventions for these conditions. IRDs are a leading cause of blindness worldwide, and are characterized by progressive dysfunction and death of retinal photoreceptor cells. Dr. Pierce's research program is focused on identifying new IRD disease genes, investigating the mechanism by which mutations in the identified genes lead to blindness, and using this information about disease pathogenesis to develop gene and genetic therapies to prevent vision loss.
The Pierce Lab's research is focused on the molecular genetics of inherited retinal disorders. Inherited retinal degenerations such as retinitis pigmentosa (RP) are common causes of blindness. Established in 2011, our team of scientists and technologists are dedicated to their research in an effort to improve our understanding of the molecular bases of inherited retinal degenerations and related cilia disorders so that rational therapies can be developed for these diseases.