May 22, 2017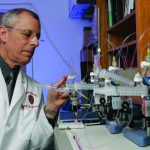 2017-18 Lions Eye Bank of Wisconsin Internal Grant Competition Research Awards of $50K per project were granted to the following team of principal investigators: Drs. Mihai Mititelu, Kimberly Stepien, and Melanie Schmitt for "Exploring Microvascular Anomalies in Inherited Retinal Diseases Using Optical Coherence Tomography Angiography," and principal investigator Dr. Paul Kaufman for...
more»
November 16, 2016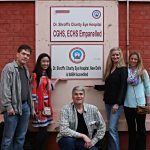 Sima Das, MD, visited Madison and the Department of Ophthalmology and Visual Sciences in early October, to observe oculoplastics, clinics and surgeries, as part of the department's growing exchange with Shroff's Charity Eye Hospital in Delhi, India. "For the past two years we have offered our third-year residents the opportunity to learn about ophthalmology surgery and patient care in...
more»
October 5, 2016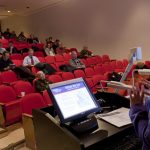 Begin CME/Optometric CE Here Ophthalmologists and optometrists are now able to view department Grand Rounds and apply for Continuing Medical Education (CME) or Optometric CE (Continuing Education) credits online. During this six-month pilot program, those seeking credits will view the presentation and answer a handful of questions based on the learning objectives...
more»