Engaging Our Communities
Teaching and learning, here and abroad
Our department has always been committed to sharing the experience, knowledge, and resources of the UW Department of Ophthalmology and Visual Sciences with institutions around the world in the areas of patient care, education and research. This commitment has strengthened our programs over the years by welcoming doctors and learners from all over the world, as well as sending our team across the globe to learn new methods, help those in need and share knowledge.
Since the late 1970s, the department has engaged in various global projects and collaborations around the world including Brazil, China, El Salvador, Gambia, Guatemala, Haiti, Honduras, India, Iraq, Japan, Kenya, Mexico, Myanmar, Paraguay, the Philippines, South Korea and more. We are proud of our global legacy, positive patient outcomes, and local impacts as a result of our continued stewardship of these relationships.
The Global Ophthalmology Initiatives (GOI) program was established officially in 2016, co-directed by professor and oculoplastic specialist, Cat Burkat, MD, FACS, and Yasmin Bradfield, MD, pediatric ophthalmologist and John W. Doolittle Professor.  For more information about current projects and collaborations, contact the GME Program Manager, Hannah Baker.
OUR FRAMEWORK
With established partnerships in Brazil, India, and the Philippines, Global Ophthalmology Initiatives (GOI) strives to build capacity for UW and its global learners (including medical students, residents, clinical fellows), faculty, and staff to share in meaningful bilateral exchanges. The UW GOI framework aims to understand its role in enhancing inclusive systems-based practices and creating new pathways for its constituents to cultivate emerging knowledge in the field of ophthalmology and visual sciences. We are dedicated to understanding our program's impact and advancing the ophthalmology goals outlined by the World Health Organization, United Nations, and the American Academy of Ophthalmology.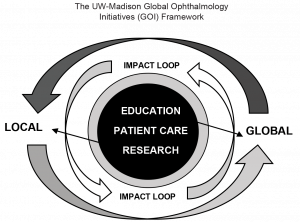 GO PROGRAMS
According to the World Health Organization, "Globally, at least 2.2 billion people have a near or distance vision impairment. In at least 1 billion – or almost half – of these cases, vision impairment could have been prevented or has yet to be addressed."
Grounded in this knowledge, our department's faculty, staff, learners, and alumni address the challenging statistics by performing technologically relevant surgeries, advancing research discoveries and adaptive clinical care. These experiences directly affect our Wisconsin healthcare system by exposing professionals to diverse patient populations, differing medical systems and diseases, cultural differences, and innovative community outreach programming.
EDUCATION
We educate learners and teachers all over the world through lectures, seminars, and exchanges involving DOVS faculty, learners (medical students, residents, clinical fellows), staff and alumni. Faculty and learners have a multitude of opportunity to apply their global ophthalmology experiences into the local community. By working with outreach sites in the Madison region, distinctive populations within our Plain Community Outreach Clinic, Department of Corrections Clinic, Veterans Hospital,  Madison Bi-monthly Community Clinic and Annual World Sight Day Clinic gain access to equitable care, and offer physician's exposure to under-served patients, many of which come from diverse linguistic, socioeconomic, cultural, and knowledge backgrounds. Accompanying local and regional fieldwork, learners are encouraged to participate in global fieldwork experiences at partner sites in India and the Philippines. Financial support is available for learners to engage in globally and structured to enhance their core competencies in patient care, medical knowledge, interpersonal and cross-cultural communication, professionalism, practice-based learning and systems-based practice.
Since 2020, residents can expand their core competencies by participating in a hybrid, module-based global ophthalmology curriculum. This program is integrated into the UW Ophthalmology Residency curriculum and is unique to UW and residency programs across the United States. By the end of training, residents who participate must complete of 100 points of coursework, comprised of self-guided assignments, in-person lectures, and fieldwork. An anticipated 10 hours of self-guided study outside of the integrated curriculum is required to complete the program. Future expansion of this curriculum to include UW faculty, and global faculty and learners is anticipated.
PATIENT CARE
Our program welcomes faculty and learners from other countries to Madison for clinical observations alongside University of Wisconsin (UW) colleagues, for mutually enriching clinical and surgical observership experiences. These short-term opportunities are limited due to clinical capacity among other learners including medical students, residents and clinical fellows. At this time, we given priority to UW learners and established global partners; we offer an annual 2-week faculty exchange with Dr. Shroff's Charity Eye Hospital (SCEH) and 5-week  resident research and clinical observership rotation which rotates amongst DOVS established partnerships.
RESEARCH
We encourage research collaborations with international partners, as opportunities to make contributions to basic science, translational and clinical research internationally. International clinicians benefit from working with our strong clinical research faculty and excellent Clinical Eye Research Unit (CERU). Annually, we partner with the Association for Research in Vision and Ophthalmology (ARVO), to support an international ophthalmologist attendance to the annual meeting and offer a 5-week research rotation and clinical observership to an excelling global resident at one of our established partner institutions under the supervision of a UW clinical research faculty. Our international research collaborations provide opportunities for expansive mentoring and networking.
VIRTUAL EXPANSION EFFORTS
The Department is committed to the virtual expansion of learning opportunities for its global partners and has virtually adapted educational programs and topics for our colleagues outside of the U.S. We dedicate 2-3 Grand Rounds per year to topics on global ophthalmology and members of partnering institutions are invited to present. In recent years, the Department has seen an increase in UW faculty and learners' engagement in global webinars, conferences, and presentations. The Global Ophthalmology Initiatives (GOI) remains committed to its global partnerships and continues to explore opportunities for faculty and learner short-term (two weeks or less) exchanges when able.
Learn more about the Global Ophthalmology Resident Curriculum from 22′ Resident Alum, Tyler Boulter, MD!
Brazil resident participant 19′, Dr. Ana Leticia Darcie, MD talks about her experiences at DOVS with the Brazil Research and Clinical Observership Program.
Alana Trotter, MD, Braden Burkhard, MD, Kathleen Schildroth, 21′ Alums reflect on global fieldwork during residency and fellowship in India.
Braden Burckhard, MD, 21′ Alum reflects on global fieldwork during residency in the Philippines.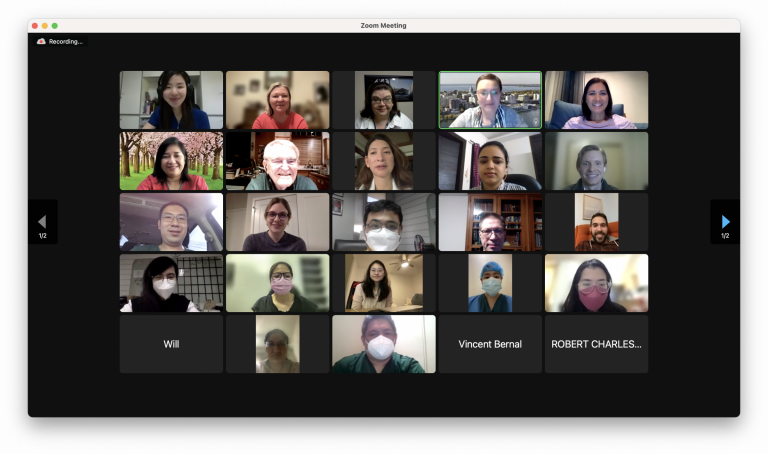 UW hosts Global Journal Club where residents from UW, India and the Philippines presented papers for discussion.,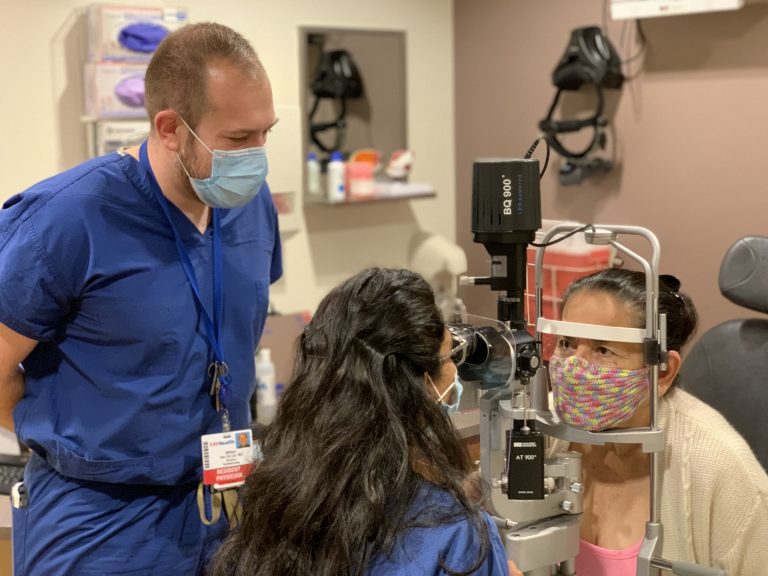 Residents Exams Patient during World Site Day Clinic sponsored by DOVS and Combat Blindness International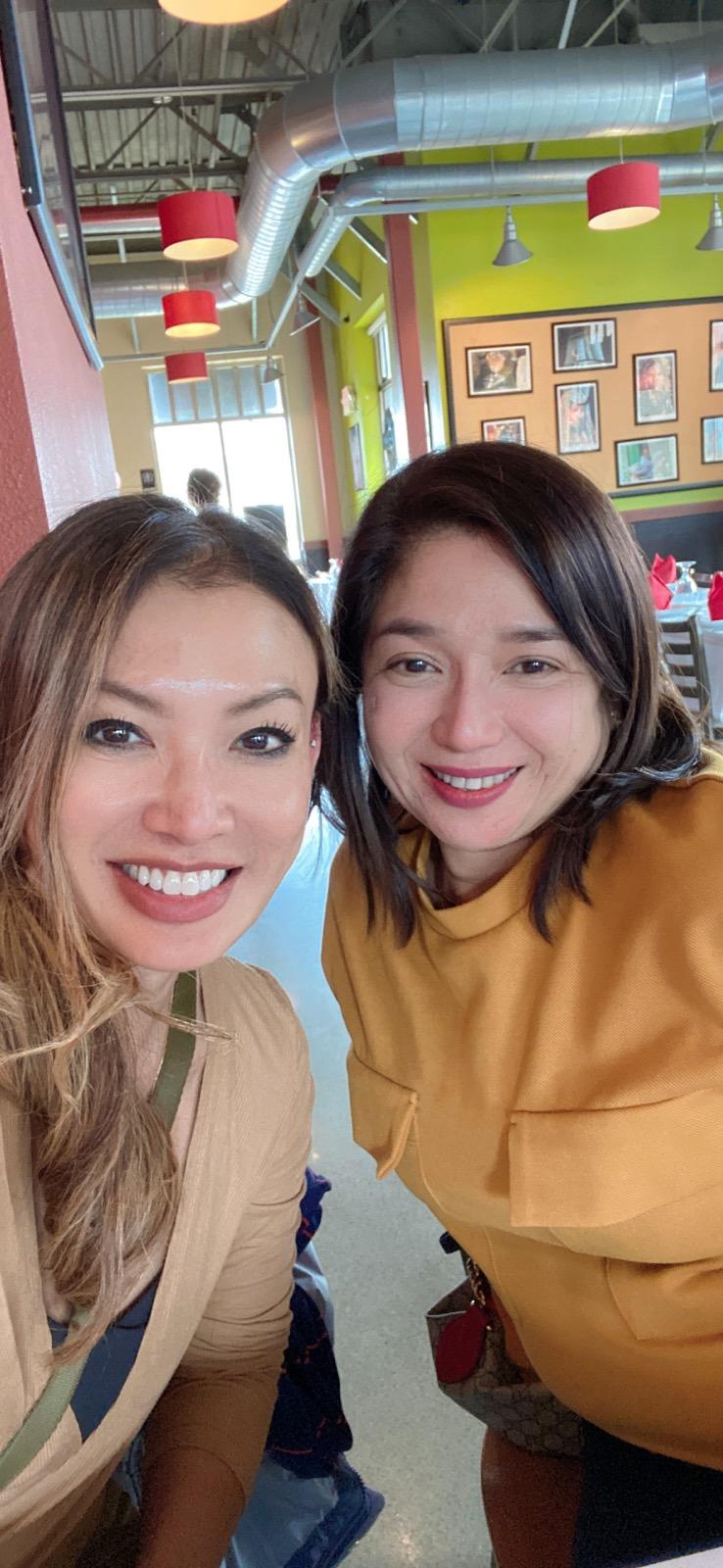 Dr. Cathy Macaraig visits UW from partner institution, University of Santo Tomas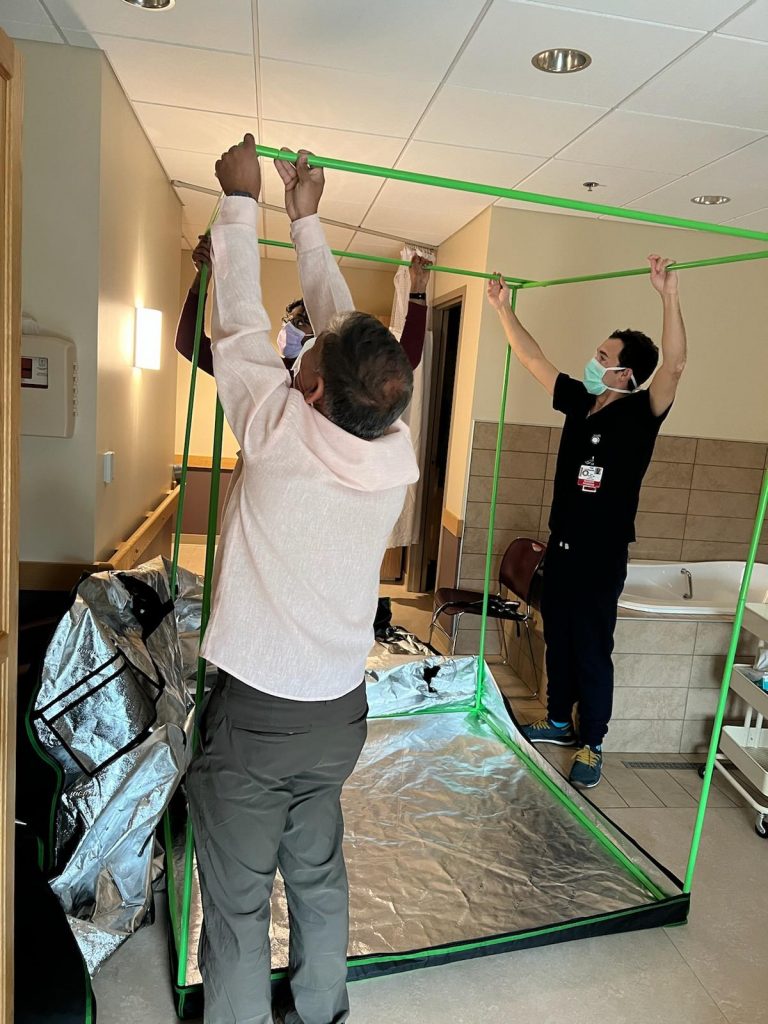 Resident Dr. Tyler Boulter helping setup ERG tent at Plain Community Clinic in La Farge, WI, a new local fieldwork site for senior residents.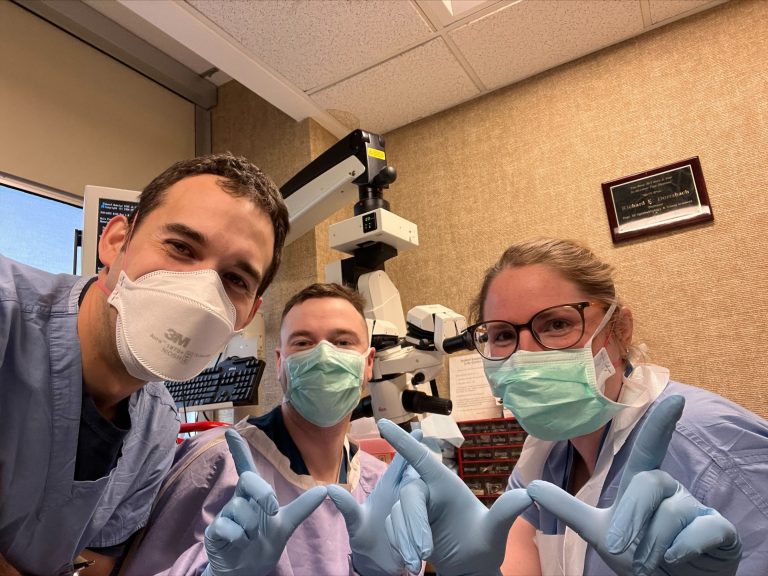 Dr. Larson hosts Global Simulation Wet Lab with senior residents!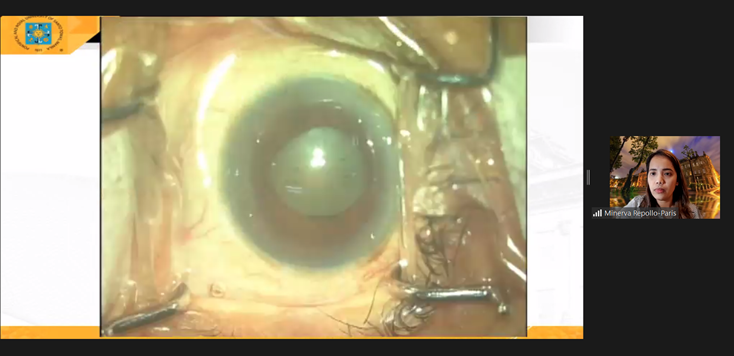 Resident from UW, Philippines and India present at Quarterly Global Cataract Symposium