T32 Grant
Accelerates vision research training at UW
first T32 Training Grant AWARDED for a vision research training program (vrtp-t32) from the National Eye Institute, National Institutes of Health
Students will engage in a robust program focused on the understanding and exploration of the visual system and its diseases. They will participate in discussions and lectures ranging from the molecular and cell biology of the photo-transduction pathway (the process that converts light into a neurological signal), to the networks of neuronal connections in the retina and the brain, to the clinical management of major ophthalmic diseases. As part of this curriculum, students will complete a comprehensive course titled, "Ocular Diseases of the Mammalian Visual System." This competitive grant within the University of Wisconsin-Madison Department of Ophthalmology and Visual Sciences supports the training of two graduate students and one postdoctoral student every one to two years, over the next five years.
Past Trainees
Ryan Donahue (2019-2020) – Trainer: Robert Nickells, PhD
Sarah Rempel (2019-2020) –  Trainer: Timothy Gomez, PhD
Kara Vogel (2019) – Trainer: Gillian McLellan, PhD, BVMS
Training graduate and postdoctoral students lies at the core of research programs at the University of Wisconsin–Madison.
TRAINING AREAS AND TRAINERS
Development and Diseases of the Anterior Segment:
Development and Diseases of the Posterior Segment:
Ocular Epidemiology and Genetics:
Higher Order Processing Cognition:
---
"We are looking forward to students conducting their own projects in the tradition of 'bench-to-bedside' that has been a mainstay of the outstanding research training that makes the University of Wisconsin–Madison famous," says Dr. Nickells, professor and principal investigator for the T32 grant.
The Vision Research Update Seminar is a forum for trainees to present their research and learn about diverse vision research projects at UW. The seminars happen on the first Tuesday on the month at 10 AM (currently virtually).  Please check the DOVS events calendar for details.
April 16 @ 7:00 am
-
8:00 am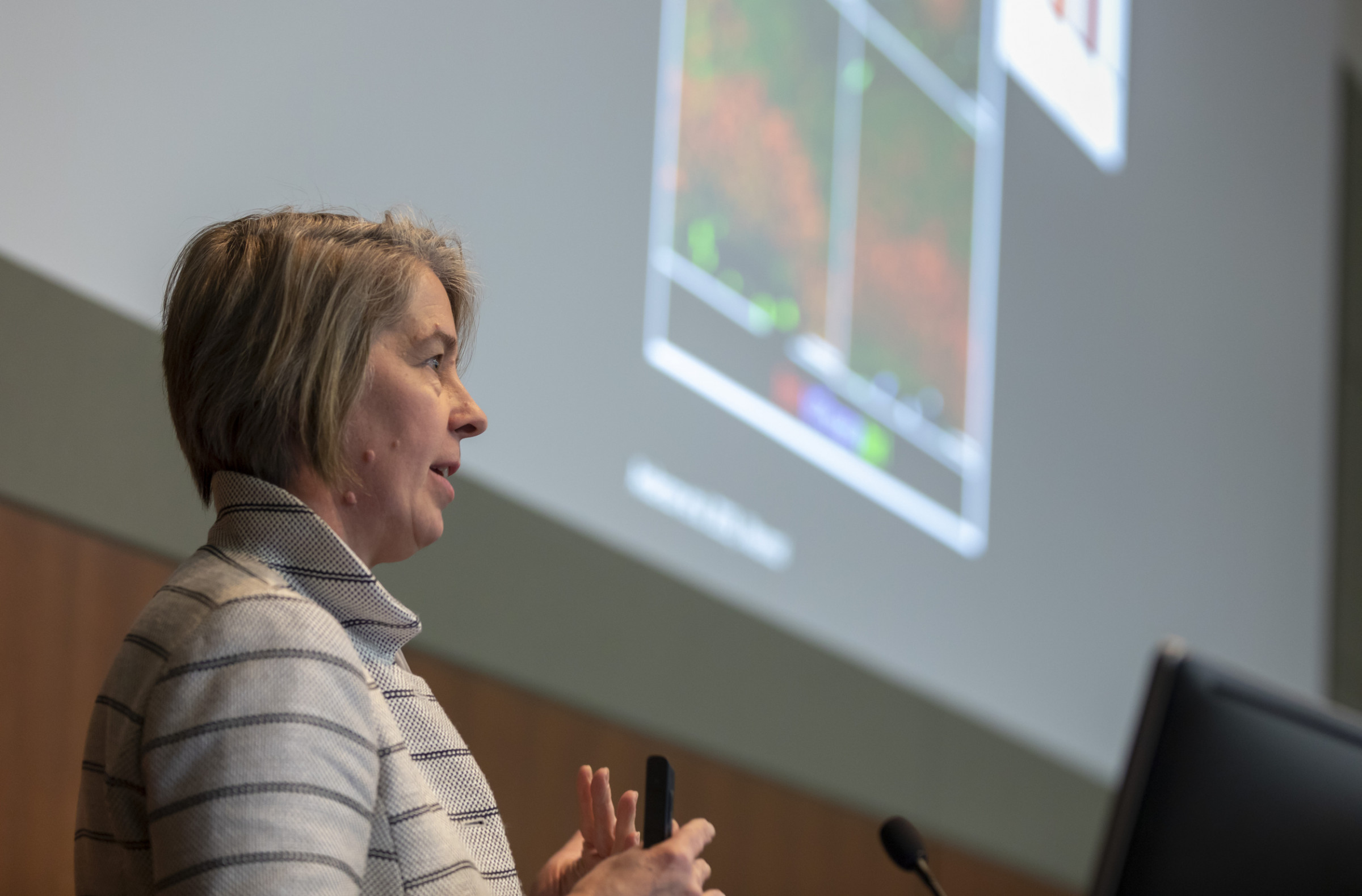 April 16 @ 8:00 am
-
12:35 pm
April 23 @ 7:00 am
-
8:00 am
Join the Vision Research Update Seminar Series Mailing List