Optometry and Optical Services
Providing patients with excellent eye care is the crux of what we do within the University of Wisconsin – Madison Department of Ophthalmology and Visual Sciences and our UW Health Eye Clinics, this encompasses the optometry service and optical shops at each location, which many in our community may not know we have. We invite you to learn more about our excellent care team and the many offerings from our in-house optical shops, then come see for yourself.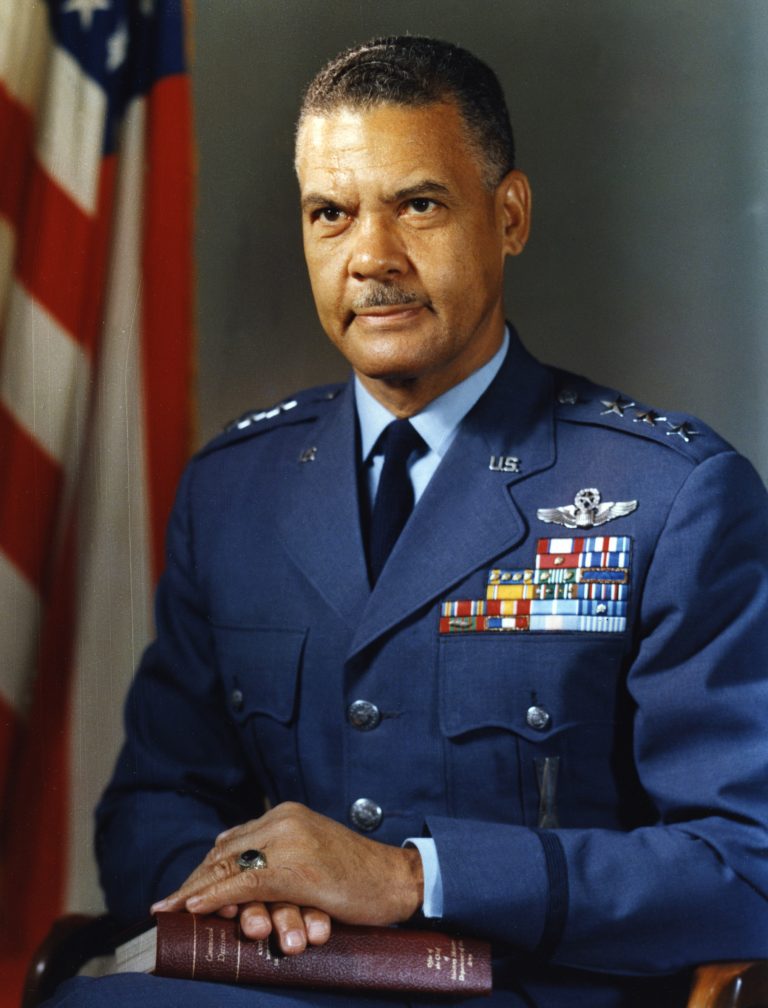 Amy Walker, OD, and Her Most Famous Patient
Feb 01 2019
When I was a young Air Force optometrist, I attended a seven-week leadership course at Maxwell Air Force Base in Montgomery, Alabama where I first learned of the World War II Tuskegee Airmen. The large auditorium…
Read More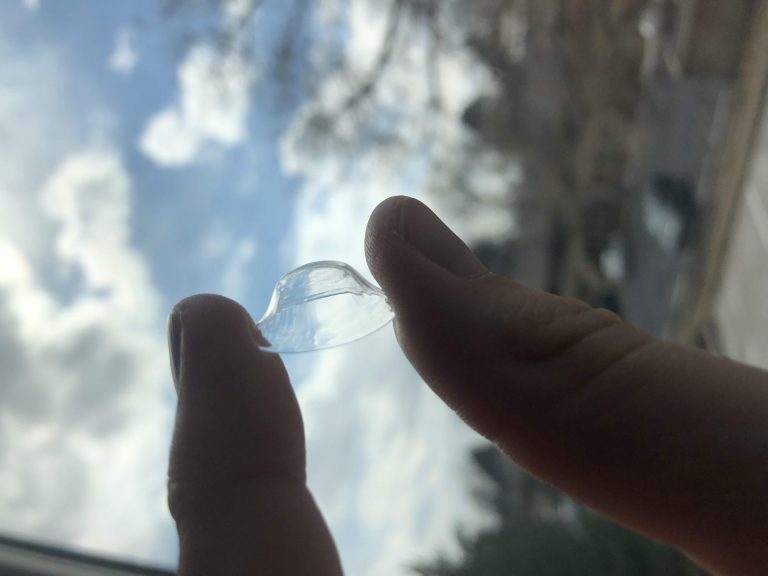 EyePrintPRO Scleral Contact Lenses Now Offered at UW Health Eye Clinics
Jan 18 2018
Karina Conlin, OD, and Amy Walker, OD, recently hosted Christine Sindt, OD, FAAO, to become certified to fit the new EyePrintPRO molded, scleral contact lens. Dr. Sindt is the Director of Contact Lens Services at…
Read More
Our opticians and optometrists can detect eye damage that may not be noticed elsewhere.
In addition to the professional, comprehensive eye care services we provide, UW Health Optical Shops offer a wide selection of competitively priced frames and lenses conveniently located within each eye clinic. Walk in right after your ophthalmology appointment, or schedule an appointment today.
Whether you are looking for prescription glasses, sunglasses, contact lenses, specialty lenses or sport or safety goggles, we can turn your vision prescription into the perfect eyewear fit for you. Our board-certified opticians are part of UW Health's eye care team and work with your doctor to ensure you achieve the best possible vision with your new eyewear. They will help you find the right shape, style and colors that look and feel great – you can even try them on virtually before you come in!
OUR OPTICAL OFFERINGS
Frames
We carry a large variety of frames; designer, new trends, popular styles and brand names such as Banana Republic, BCBG, Callaway, Costa, Flexon, Juicy Couture, Kate Spade, Marc Jacobs, Maui Jim, Modo, Nike, Silhouette, Tommy Hilfiger and many more.
Lenses
We offer high quality, digitally crafted leading brands and specialty lenses, including Crizal®, Transitions®, Varilux® and more, as well as unbranded and value options.
Contacts
We offer all disposable, RGP and specialty lenses at competitive prices. Most are also available to order online.
Scleral Lenses
We offer custom scleral lenses for patients with corneal irregularities.
Complementary Fittings
UW Health optical shops offer free fitting for eyewear you've purchased online, no matter where you bought your eyeglasses.
UW Health Optical Packages and Special Sales
We offer a variety of specials including value packages, premium packages, insurance discounts, multiple pair discounts, spring and fall eyewear event specials and more.
Value packages starting at $110
Ask about our second pair 50% off lenses discount
Sport and swim goggle packages available
A one-year warranty is included on all frames and lenses
UPCOMING EYEWEAR EVENTS
These special trunk show-style events occur twice a year and offer a variety of exclusive styles a promotions for our patients. 
There are no upcoming events at this time.
Stay in the know. Complete the form below for exclusive optical shop promotions* delivered to your inbox.
*We never share your email address with others, this will only opt you in for email from the University of Wisconsin-Madison Department of Ophthalmology and Visual Sciences/UW Health Eye Clinics. You may unsubscribe at any time.
Adult Ophthalmology Services
Adult Optometry Services
Clinics
Optical Shops
Pediatric Eye Care
Research Facilities
UW Health Deming Way Eye Clinic
Address: 2349 Deming Way, Middleton, WI 53562
Phone: (608) 824-3937
Hours:
Tuesday: 8AM–5PM
Wednesday: 8AM–7PM
Thursday: 8AM–5PM
Friday: 8AM–5PM
Saturday: Closed
Sunday: Closed
Monday 8AM–5PM
UW Health East Clinic
Address: 5249 E Terrace Dr, Madison, WI 53718
Phone: (608) 265-1295
Hours:
Tuesday: 7AM–6PM
Wednesday: 7AM–6PM
Thursday: 7AM–6PM
Friday: 7AM–6PM
Saturday: Closed
Sunday: Closed
Monday: 7AM–6PM
UW Health University Station Clinic
2880 University Ave.
Madison, WI 53705
Phone: (608) 263-7171 / (800) 323-8942
Building Hours: 8am-5pm Monday-Friday
Pharmacy Hours: 8:30am-5pm, Monday-Friday. Closed from 1-1:30pm.
Lab Hours: 8:30am-4:30pm Monday-Friday
Optical Hours: 8am-5pm Monday-Friday
Free wireless Internet available
UW Health Deming Way Eye Clinic
Address: 2349 Deming Way, Middleton, WI 53562
Phone: (608) 824-3937
Hours:
Tuesday: 8AM–5PM
Wednesday: 8AM–7PM
Thursday: 8AM–5PM
Friday: 8AM–5PM
Saturday: Closed
Sunday: Closed
Monday 8AM–5PM
UW Health East Clinic
Address: 5249 E Terrace Dr, Madison, WI 53718
Phone: (608) 265-1295
Hours:
Tuesday: 7AM–6PM
Wednesday: 7AM–6PM
Thursday: 7AM–6PM
Friday: 7AM–6PM
Saturday: Closed
Sunday: Closed
Monday: 7AM–6PM
UW Health University Station Clinic
2880 University Ave.
Madison, WI 53705
Phone: (608) 263-7171 / (800) 323-8942
Building Hours: 8am-5pm Monday-Friday
Pharmacy Hours: 8:30am-5pm, Monday-Friday. Closed from 1-1:30pm.
Lab Hours: 8:30am-4:30pm Monday-Friday
Optical Hours: 8am-5pm Monday-Friday
Free wireless Internet available
UW Health West Clinic
Address: 451 Junction Rd, Madison, WI 53717
Phone: (608) 265-7700
Hours:
Tuesday: 7AM–5:30PM
Wednesday: 7AM–5:30PM
Thursday: 7AM–5:30PM
Friday: 7AM–5:30PM
Saturday: Closed
Sunday: Closed
Monday: 7AM–5:30PM
UW Health Deming Way Eye Clinic
Address: 2349 Deming Way, Middleton, WI 53562
Phone: (608) 824-3937
Hours:
Tuesday: 8AM–5PM
Wednesday: 8AM–7PM
Thursday: 8AM–5PM
Friday: 8AM–5PM
Saturday: Closed
Sunday: Closed
Monday 8AM–5PM
UW Health East Clinic
Address: 5249 E Terrace Dr, Madison, WI 53718
Phone: (608) 265-1295
Hours:
Tuesday: 7AM–6PM
Wednesday: 7AM–6PM
Thursday: 7AM–6PM
Friday: 7AM–6PM
Saturday: Closed
Sunday: Closed
Monday: 7AM–6PM
UW Health University Station Clinic
2880 University Ave.
Madison, WI 53705
Phone: (608) 263-7171 / (800) 323-8942
Building Hours: 8am-5pm Monday-Friday
Pharmacy Hours: 8:30am-5pm, Monday-Friday. Closed from 1-1:30pm.
Lab Hours: 8:30am-4:30pm Monday-Friday
Optical Hours: 8am-5pm Monday-Friday
Free wireless Internet available
UW Health West Clinic
Address: 451 Junction Rd, Madison, WI 53717
Phone: (608) 265-7700
Hours:
Tuesday: 7AM–5:30PM
Wednesday: 7AM–5:30PM
Thursday: 7AM–5:30PM
Friday: 7AM–5:30PM
Saturday: Closed
Sunday: Closed
Monday: 7AM–5:30PM
UW Health Deming Way Eye Clinic
Address: 2349 Deming Way, Middleton, WI 53562
Phone: (608) 824-3937
Hours:
Tuesday: 8AM–5PM
Wednesday: 8AM–7PM
Thursday: 8AM–5PM
Friday: 8AM–5PM
Saturday: Closed
Sunday: Closed
Monday 8AM–5PM
UW Health East Clinic
Address: 5249 E Terrace Dr, Madison, WI 53718
Phone: (608) 265-1295
Hours:
Tuesday: 7AM–6PM
Wednesday: 7AM–6PM
Thursday: 7AM–6PM
Friday: 7AM–6PM
Saturday: Closed
Sunday: Closed
Monday: 7AM–6PM
UW Health University Station Clinic
2880 University Ave.
Madison, WI 53705
Phone: (608) 263-7171 / (800) 323-8942
Building Hours: 8am-5pm Monday-Friday
Pharmacy Hours: 8:30am-5pm, Monday-Friday. Closed from 1-1:30pm.
Lab Hours: 8:30am-4:30pm Monday-Friday
Optical Hours: 8am-5pm Monday-Friday
Free wireless Internet available
UW Health West Clinic
Address: 451 Junction Rd, Madison, WI 53717
Phone: (608) 265-7700
Hours:
Tuesday: 7AM–5:30PM
Wednesday: 7AM–5:30PM
Thursday: 7AM–5:30PM
Friday: 7AM–5:30PM
Saturday: Closed
Sunday: Closed
Monday: 7AM–5:30PM
UW Health East Clinic
Address: 5249 E Terrace Dr, Madison, WI 53718
Phone: (608) 265-1295
Hours:
Tuesday: 7AM–6PM
Wednesday: 7AM–6PM
Thursday: 7AM–6PM
Friday: 7AM–6PM
Saturday: Closed
Sunday: Closed
Monday: 7AM–6PM
UW Health University Station Clinic
2880 University Ave.
Madison, WI 53705
Phone: (608) 263-7171 / (800) 323-8942
Building Hours: 8am-5pm Monday-Friday
Pharmacy Hours: 8:30am-5pm, Monday-Friday. Closed from 1-1:30pm.
Lab Hours: 8:30am-4:30pm Monday-Friday
Optical Hours: 8am-5pm Monday-Friday
Free wireless Internet available
UW Health University Station Clinic
2880 University Ave.
Madison, WI 53705
Phone: (608) 263-7171 / (800) 323-8942
Building Hours: 8am-5pm Monday-Friday
Pharmacy Hours: 8:30am-5pm, Monday-Friday. Closed from 1-1:30pm.
Lab Hours: 8:30am-4:30pm Monday-Friday
Optical Hours: 8am-5pm Monday-Friday
Free wireless Internet available