WANDA MARTINEZ NAMED 2023 DISTINGUISHED ALUMNA
Alumni News // Featured News // Aug 07 2023
We are pleased to announce that Wanda Martinez, MD, PhD is the recipient of the 2023 UW-Madison Ophthalmology Alumni Association's Distinguished Alumni Award.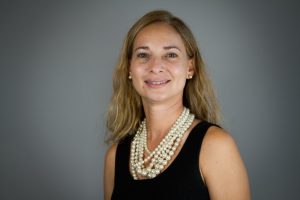 Dr. Martinez is a 2008 graduate of the University of Wisconsin Ophthalmology Residency program. She currently resides in Gainesville, Florida and is the Assistant Chief with North Florida-South Georgia Veterans Health System-Gainesville. Martinez is actively involved with Women in Ophthalmology and the American Board of Ophthalmology.
Q: What have you been doing since you left Madison?
A: I was at the Medical College of Wisconsin for about 7 or 8 years, and then, mostly for family and location reasons, we moved to Gainesville, FL. I am currently a full-time Veterans Affairs (VA) employee. Our VA is associated with the University of Florida, similar to how it is at the University of Wisconsin. Our VA covers anything north of Orlando, South of Atlanta, east and west across Florida, so from Jacksonville all the way through the pan handle. We currently have 4 or 5 full-time ophthalmologists, due to the volume of cataract surgery that we do on Veterans.
Q: You previously taught and specialized in Uveitis. Is that still a large part of your practice?
A: Yes, I'm the only practicing Uveitis specialist in the region that is connected to the VA, so I get patients from Jacksonville, Orlando, all the way to the pan handle. At the VA, I see men over the age of 50. Because of the population it serves, the VA has a need for medical retina, macular degeneration, diabetic retinopathy, and the like. While most of my time is spent on medical retina cases, I also do a lot of cataract surgeries, which is what I train residents in.
Q: What are your fondest memories from the UW Department of Ophthalmology and Visual Sciences?
A: The department was really close and tight knit. I have this great memory of all of us getting to know each other and having a great time being together, and of all the senior residents and chief residents being very welcoming and helpful. The fellows were a great help too, and I remember the faculty being very available. I remember all the faculty being there, so that is the spirit of the UW I keep in my head. It's big and important but at the same time a very close-knit community of eye thinkers. I remember we did a journal club at some of the attending houses, and we used to do Christmas parties. The attendings would pay for the residents' dinner. It was definitely a high bar to follow, and it's what I aspire the residents I train to obtain— that feeling of camaraderie and interest in doing big things and diving deep into ophthalmology.
Q: Who were your most significant mentors?
A: That's a good question! Barbara Blodi was one of the first to be available and started providing some mentorship. My first rotation was in ocular plastics. Dr. Lucarelli was there, of course, and he is very memorable to me. The pediatrics rotation was amazing, too. I remember Dr. Kushner's clinic where we had to measure the deviation before coming in. I also remember also Dr. Barney, Dr. Nehls, Dr. Bradfield, Dr. Temprano, and Dr. Appen…. I remember all of them, and I have such fond memories of them.
Q: Did your training at UW- Madison prepare you well for your career?
A: Oh, definitely! Once you're an ophthalmologist you're always an ophthalmologist, and it's so important to be sure you get as much training as you can as a resident. After your residency and fellowship, it's up to you to pursue more training. But, as a resident, you have people to guide you and nudge you and kind of lead the way. We had lectures, 1 on 1 sessions with faculty, and we were reading the big 3 retina books. I think the UW invested in me as much as I put in the effort to learn. I was well prepared for my career.
Q: Is there anything you know now that you wish you knew before you entered practice?
A: I defined what I liked in ophthalmology too early. I wish I knew then to give as much of my time as I could to every specialty. For example, I remember not being as excited to go to the glaucoma operating room as I did to do cataracts surgery. I kind of knew that glaucoma wouldn't be my future, but now I regret it.  I wish I had involved myself in any and every aspect of the rotation with no preconceived notions. I wish I knew that I didn't need to come in and become a uveitis specialist right away. I should have learned as much as I could from the other specialties before making my decision.
Q: Any words of advice you would give current residents?
A: I would tell them to not be anxious or nervous about their surgical training. I do a lot of cataract surgery training, and residents feel like they're not going to get there, that they're not getting it, and that makes them feel anxious of their surgical skill. But after 3 years of training, they are there, they do well and can do surgery on their own. My recommendation is also to not get ahead of yourself. Learn something new in the operating room every day, even if you don't do the procedure, it's worth it. Take the time, use the simulator and surgical skills lab. It matters and is valuable. So—don't be anxious, take your time, and enjoy every opportunity in the operating room. At the end of 3 years, you'll be fine.
Q: What professional accomplishment are you most proud of?
A: I'm proud that I've been able to contribute to the profession in different ways. I'm proud that I was approached by the American Board of Ophthalmology to give the oral exam, and I was given a 10-year service award. I'm proud of my service with Women in Ophthalmology. I was selected to be on their board, and I will chair their summer symposium. I'm proud every time my residents finish training and come back and say, 'thank you for teaching me.' I feel pretty good going to bed at night knowing that those residents could operate on me, and that they have the education required to be safe surgeons.
 Q: What does winning the Distinguished Alumni Award mean to you?
A: I was pretty surprised and very honored. The department has such a legacy that if we were to name all the people who should get the award, there would be lists and lists of people. Having been nominated and winning the award has been very significant to me. I think it means that after you graduate from UW, you're always going to be an alumnus, you're always going to be an ophthalmologist and you're always going to represent the department in some way. The way you pay it forward, or how you thank the department, is by educating residents, by doing what you can, and being involved in resident education. Try to contribute and try to push residents to be as good as they can be and ensure excellence in education. I'm flattered and I'm honored, and I think this is the department's way of showing how I have contributed to the legacy of excellence.
Q: Tell us a little bit about your family?
A: I met my husband while we were doing our PhDs, and we got married a year or two before I started my ophthalmology residency. When I was in my first year of residency, I had my first child, Gabriel. I had my second son, Nathan, during my first year of fellowship. Having my sons during residency and fellowship is a testament to the fact that you can be a learner, do training, and have a family.  I now live in Florida, very close to my family so we can visit each other often.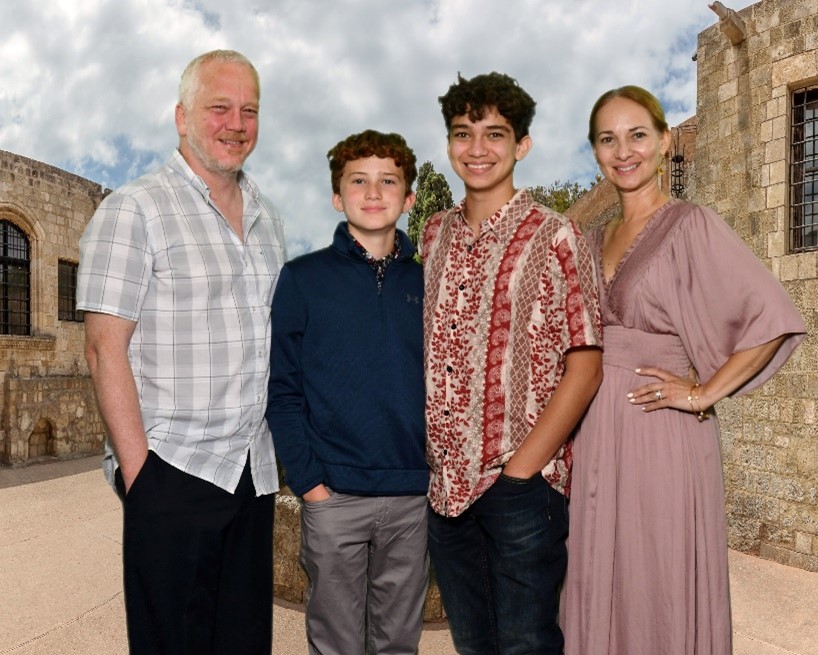 (The answers and questions in this interview have been edited for brevity and clarity).