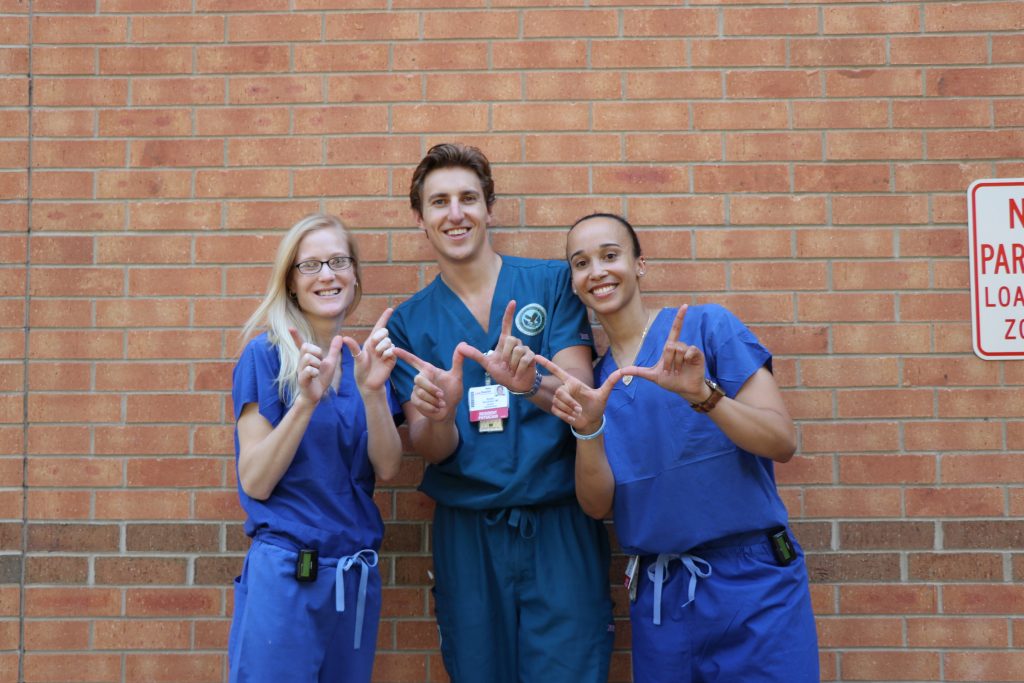 Meet Our First Year Residents
Education News // Resident Highlights // Residents // Sep 28 2017
Education:
BA in Biology, Chemistry at Minot State University in North Dakota
MD from University of North Dakota
PGY-1 internship at Gundersen Medical Foundation in LaCrosse, WI
Why Madison? Madison has the Midwest appeal that I was looking for: smaller city feel with extremely friendly people. I was surprised how active and alive the city is for being smaller compared to others. There are endless activities and events that are easily accessible and affordable, plus many young professionals in the area that makes it a great place to meet new people. Also there is some great golf in the area (favorite among many activities including basketball, curling and tennis), not to mention Big10 affiliation for those that also enjoy sports.
Who do you root for? I have recently adopted the Badgers as my football team, but when UND comes to Madison  for hockey this fall, my allegiance will be with the green and white!
---
Education:
BS in Biomedical Science at Grand Valley State University in Allendale, MI
DO from A.T. Still University, Mesa, AZ
Ocular Pathology Fellowship at UW
PGY-1 internship at Aurora St. Luke's Medical Center in Milwaukee, WI
Why Madison? The faculty really stand out here. I always feel like you can pick up the phone and call them, which is reassuring as a first-year. The Cataract curriculum is great and integrates wet lab with simulator, plus starting with cataract surgery from the get-go. Residents here are like a big family. I didn't grow up here and so these are my friends, this is my family, so we really rely on each other. Madison is a really fun town – great food and attractions, theater, Concerts on the Square in the summer. It's always hopping and there's just really kind people here in the Midwest.
What do you do for fun? When I'm not on call, I love hiking with my husband. Oh, and our two cats, Lola and Izzo (Go MI State!).
---
Education:
BS in Biology, Afro-American Studies at UW
MD from the Medical College of Wisconsin in Milwaukee, WI
PGY-1 internship at Wheaton Franciscan – St. Joseph's Hospital in Milwaukee, WI
Why Madison? In a way, Madison has become a "second home" to my family. My younger brothers and I were D1 athletes here. There's nothing quite like representing your home state on the basketball court. I've traded in my sneakers for a white coat and am looking forward to the different and unique experiences I'll gain at UW during my residency. I look forward to my ophthalmology training, as well as rooting for the Badgers but now, from the stands.
What drives you? Life has taken me on a roller coaster full of ups and downs. But one thing I've learned thus far is that adversity yields opportunity to those who have the courage to keep fighting for their dream despite the overwhelming odds. My passion to inspire the "up and coming" (#doctorgoals) and my family especially my older brother, Lex, keep me going.