The Reason for the Season: Giving Back to Our Community
News // Dec 18 2017
Compassionate patient care and groundbreaking research are woven into the daily fabric of life here in the Department of Ophthalmology and Visual Sciences. During the holiday season, we also reflect on the thoughtful ways that our clinical, research and administrative teams give back to the community throughout the year.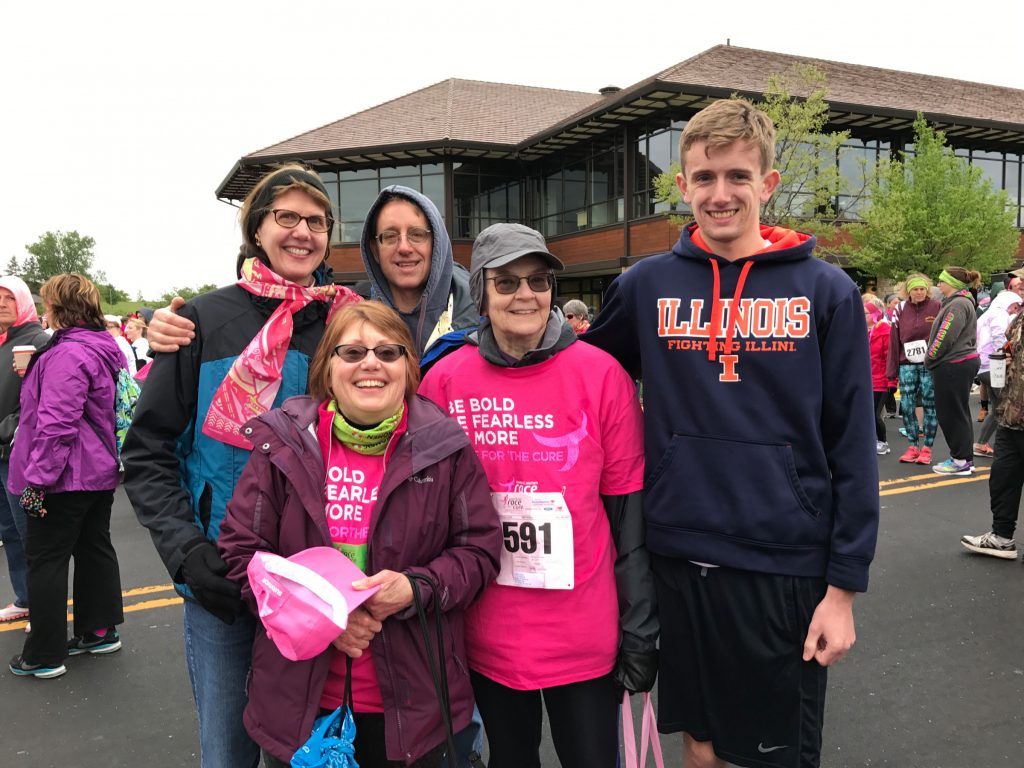 The Fundus Photograph Research Center celebrated its 17th year participating as a team in the Susan G. Komen Race for a Cure to raise funds to end breast cancer. Susan Reed was honored with an award for leading the charge all these years and we celebrated her team's efforts in June 2017!
Greg Hermus, Research Director for the department, has been working with The Road Home since 2002. The organization provides shelter, food and counseling for homeless families with children. Greg reports that The Road Home will be closing soon, but it's a good thing. Due to partnerships with several charities who have contributed to build many homes for low-income families, The Road Home has accomplished its mission and is handing off future services to other area charities. Greg's work with this organization has made an impact over many years!
The DOVS marketing and communications team adopted a family through DAIS, Domestic Abuse Intervention Services, this month to ensure they had a happy holiday season. DAIS provides crisis intervention, support, information and safety planning to survivors of domestic abuse. It also operates the only domestic violence shelter in Dane County. The team recently dropped off over $300 in grocery and clothing gift cards, plus learning toys and household goods for their family.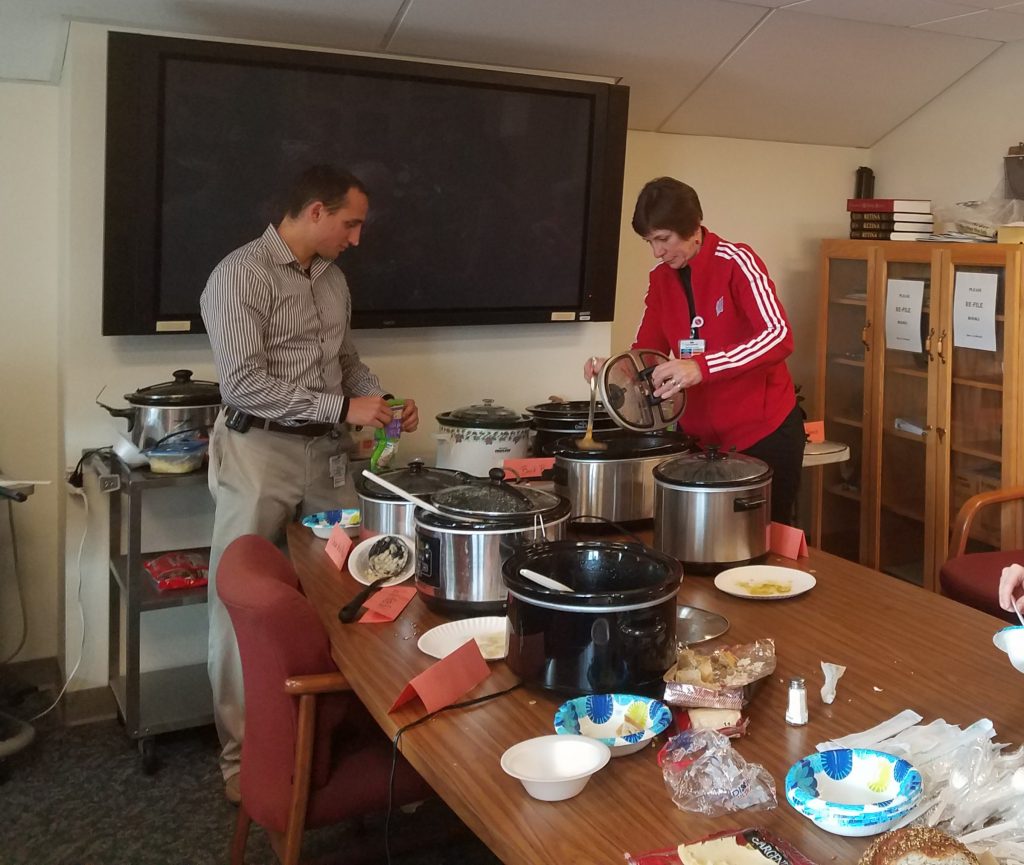 On November 10, Department of Ophthalmology and UW Health staff at the University Station Clinic raised $283.00 during Soup Day. Combined with pie sales at Pi Day, the earnings support holiday gifts for a family through the UW Hospitals & Clinics Adopt-A-Family program.
The annual holiday potluck at our Marshall Court offices garnered many delicious dishes, plus a stack of handwritten cards and hand-cut snowflakes for a 5 year old boy, Ryland, who was shot during the Sutherland Springs church shooting who is asking for holiday cards while he recovers in the hospital. Click to learn more about his story here. We wish him, and everyone affected by violence, the best in his recovery!
Happy Holidays from the Department of Ophthalmology and Visual Sciences. We hope that the spirit of the season fills your heart and home with warmth and joy. Together we can make a difference, during the holiday season and throughout the year.