New Lions Eye Bank of Wisconsin Facility Opens
Cornea // News // Feb 21 2019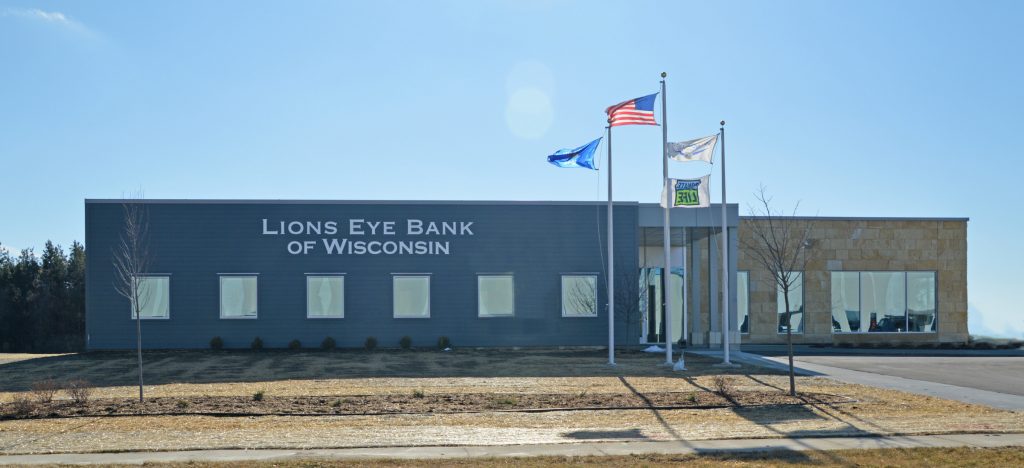 Lions Eye Bank of Wisconsin (LEBW) has officially moved into their new facility at 5003 Tradewinds Parkway, Madison, Wisconsin. The organization is holding a ribbon cutting and open house celebration at 10:00 am on Thursday, March 28, 2019.
The new 14,300 sq. ft. LEBW building offers expanded space for daily operations and will accommodate in-house cornea processing and a donor support center. It is also a resource for professionals who are dedicating their lives to improving vision, with wet lab training space and resources for residents and ocular surgeons to learn new procedures and perfect their techniques.
"We're really excited about our wet lab," notes Stacey Troha, LEBW Executive Director. "There's not a lot of opportunity for [surgeons and surgical residents] to work with human tissue, and it really makes a difference in how they are able to perfect their surgical technique."
A non-profit 501(c)(3) organization, Lions Eye Bank of Wisconsin provides corneal tissue for transplant surgeons in Wisconsin, the United States and worldwide. LEBW is a key partner of the Department of Ophthalmology and Visual Sciences, providing financial support for research and clinical endeavors and keeping the department connected with Lions Clubs across the state.
Over 2,000 Wisconsin Lions Club members volunteer to recover and transport corneas by day and by night, no matter the weather. In many other states, these technicians and drivers are paid employees. Corneal transplant surgery is the most frequently performed human transplant procedure in the United States and over 95% of corneal transplants are successful. On average, 50,000 corneal transplants are performed each year.