Meet Our Certified Ophthalmic Assistants and Technicians
News // Feb 14 2022
The Certified Ophthalmic Assistants and Technicians of UW Health and the UW Department of Ophthalmology and Visual Sciences play a key role in providing excellent eye care to patients of all ages.
This month, get to know to some of our OAs and OTs, what they love about the job, and hear their advice for anyone interested in joining the profession.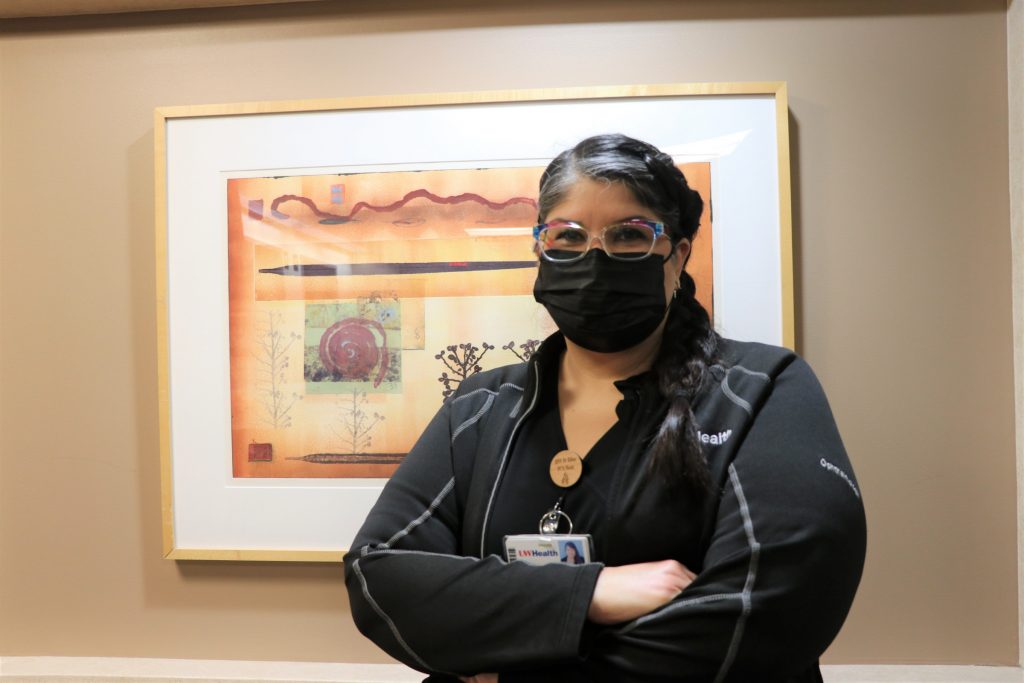 "There's never a boring moment here."
Paula Rodriguez has been a Certified Ophthalmic Technician at UW Health since July 2021. Having previously worked at an ophthalmology clinic in Santa Barbara, California, she was no stranger to retinas and refractions. But upon starting the new job, she was impressed by the possibilities offered to her through UW Health and the UW Department of Ophthalmology and Visual Sciences.
"I feel like this is so much more," she said. "I can do much more, I can learn a lot more, and I feel like my skills are being utilized."
With so much going on, Rodriguez notes there's never a boring moment on the job. And she wouldn't have it any other way.
"I get really excited about what I do and the people I meet," she said. "The co-workers that I have are all skilled people who are always available to help each other out, and I just really enjoy the med students and residents. Plus, every single doctor here is top-notch."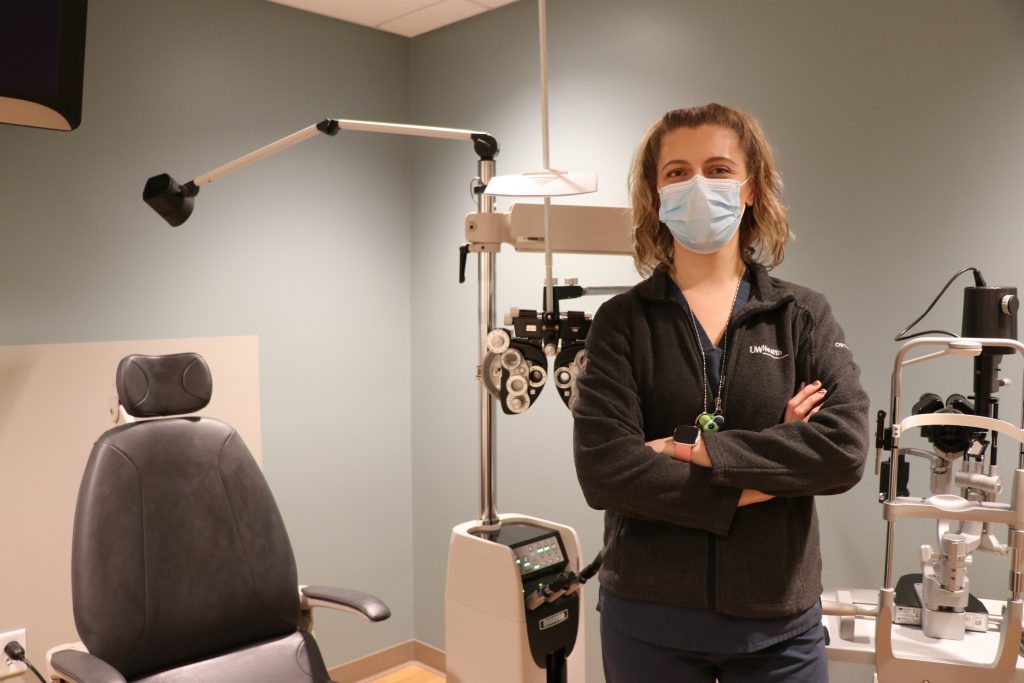 "We're always learning."
Randi McKenzie is a Lead Ophthalmic Technician at UW Health and has been on-the-job for the past three years. She loves that the job offers plenty of continuing education opportunities and room for professional growth, but says it's the people who keep bringing her back to work, day in and day out.
"We work really well as a team and we're always helping each other out," she said. "And our patients are awesome, too."
Her best advice for someone considering a career as an ophthalmic tech: Give it a shot and don't be afraid to ask questions. Between the physicians, the technicians and the assistants, someone will have the answer, and they'll be glad to share it with you.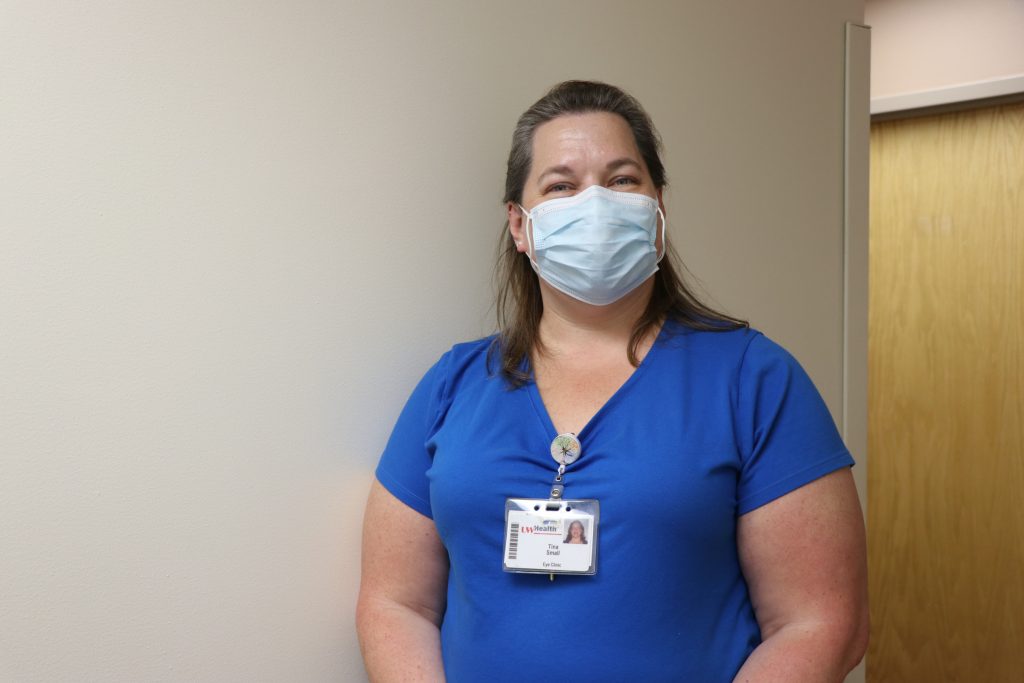 "Don't be afraid to try something new."
After years of working as an optical manager, Tina Small decided she needed a change. She loved the idea of working more directly with patients to help them improve their vision, so she became a Certified Ophthalmic Assistant at UW Health.
"I took the jump and decided to try it," she says.
Now, three years later, she's thriving in the role and enjoying every moment.
"I feel like I've truly found my calling here," Small said. "You get to help people and be part of their lives, and I just love that."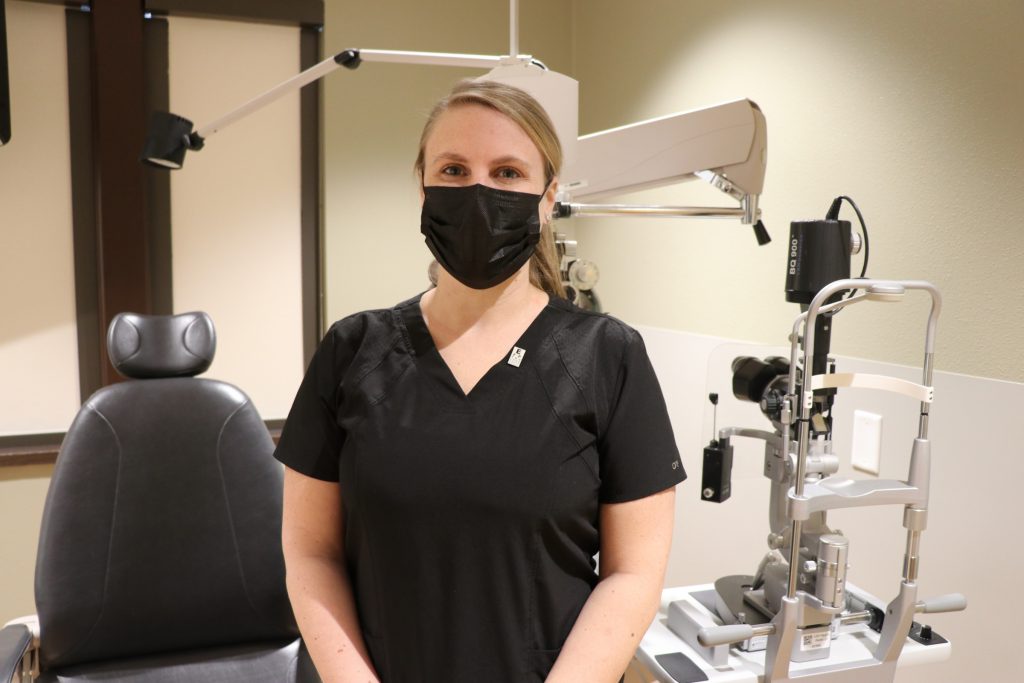 "A great support system."
After serving in the military, Jordan Guevara began working in UW Health Ophthalmology as a scheduler. She says it was her first "real job" after the military, and the transition to civilian life was difficult. But she says the support she received from her team – and the room for growth – made all the difference.
"They offered me different opportunities, and when I decided to become a tech, they supported me through that and really allowed me to move in a new direction."
Now, as a Certified Ophthalmic Assistant at UW Health, Guevara works closely with patients and notes that no two days are the same.
"I really like the diversity of the work," she says. "You get to meet a wide range of individuals and you get to help them preserve their vision. That's pretty cool."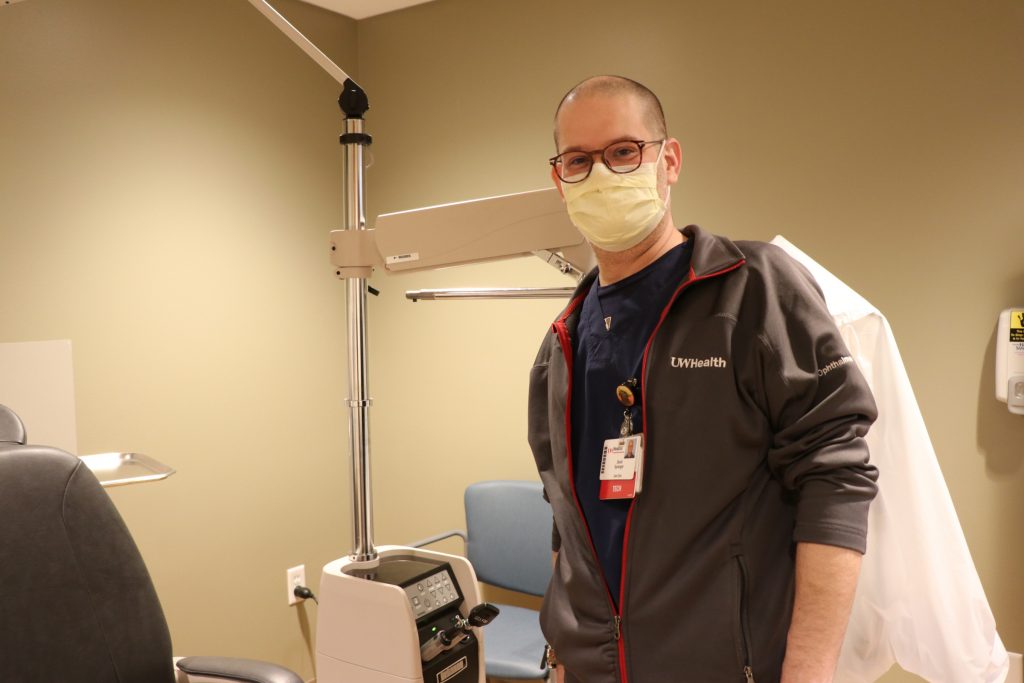 "A fantastic place to work."
David Spranger has been a Certified Ophthalmic Assistant for just under four years. He's liked it so much that he's recommended the job to friends and former co-workers – and more than a few have jumped at the opportunity to apply.
For those seeking their very first job in a healthcare environment, Spranger points to ophthalmic assistant and tech positions at UW Health as a great place to start.
"Everybody works like a big, giant team," he says. "If you have a question, you can ask it without anybody looking at you like, 'you should know this.' People here love to teach and they love to function as a good team."
Spranger adds: "This is a fantastic place to work. It's a very rewarding feeling working in this field, helping people with their vision. The leadership is great, the peers you work with will always be there and be supportive when you need help. I strongly recommend it."
Interested in joining the team? Learn more: https://careers.uwhealth.org/