Can You See It? Patient Sight Story Series
Eye Health // Featured News // News // Patient Care // UW Health // May 21 2018
As Russ recalls it…
I'd made the appointment capriciously, feeling that I could get this over with by seeing some of the top eye doctors in the country right here, as part of the University of Wisconsin-Madison.  I assumed I'd get educated on the situation and it would be nothing. I was just getting used to being in my 50s, had never even imagined needing glasses, and, as I thought about it, probably hadn't seen an eye doctor since I was in my early 20s. So there I was, awaiting the doctor as I sat in an exam room at the UW Health Eye Clinic at University Station, thinking things like, "This will be nothing," and "My eyes are fine!" I could no longer ignore the distracting and annoying "little hairs" that were constantly in my line of vision. Turns out, these were floaters. I had never even heard the term and I wasn't even sure what it meant.
That was over 15 years ago. I am happy to say that I've learned a thing or two since then.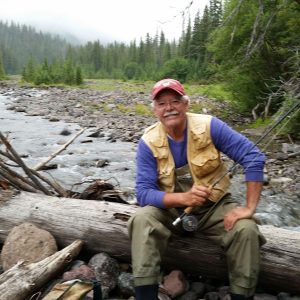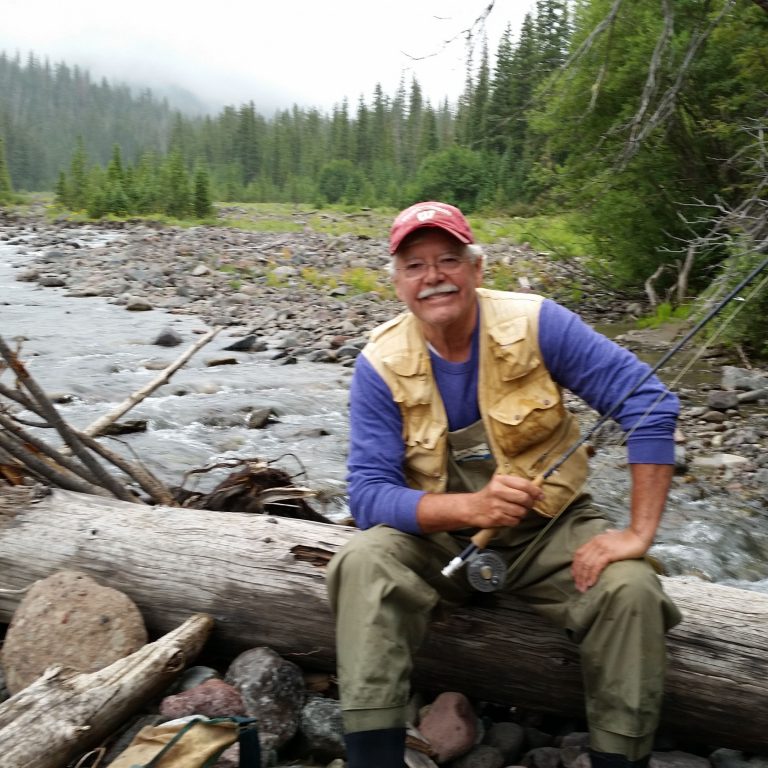 My problem with the floaters, as I soon came to realize, was more than nothing.  They were a major and increasing distraction to my daily routine, from driving to reading, not to mention the 24/7 demands of my business. In the course of the first four or five years of being a patient at UW Health's Eye Clinics, I underwent two separate vitrectomies. Both surgeries performed by the calm and cool, Dr. Michael Altaweel who lifted my cornea, vacuumed out the floating obstructions, and perfectly replaced the cornea, all in less than an hour.  I was completely blown away by the remarkable improvement, so much so that I almost slipped back into my prior, cavalier middle-aged attitude.
Almost.
As part of my post-operative procedures, I ended up with semi-annual appointments with Dr. Altaweel for several years, just to be sure everything was going as planned. Each of those appointments started with a simple pressure check.  As I settled in for the third or fourth of those appointments, it didn't take long to bring me back to reality:
"Your right eye pressure is 51," said Dr. Altaweel.

"51?  51!?!" I exclaimed.
Before I left that day, I was introduced to Dr. Gregg Heatley, one of UW's most renowned glaucoma specialists. I'd not only be back to see him soon, but also I would continue to see him for the next ten years (and still to this day). "Soo – do – x – fol – e – ay – shun"(pseudo exfoliation) glaucoma were the words I struggled with on that unsettling day. I remember later walking my dog along the Yahara River near my home, thinking,
"I'd better take it all in; I could be blind some day, probably before I'd ever think possible."  It was a shocking realization.
Thanks to Dr. Heatley, today I am not blind, not even close to it. While he has certainly made no promises, he has applied himself to my changing vision needs in such a diligent manner that he has turned me into a believer that I may never get to that point.
Many complex names exist for the subsequent operations – pressure amelioration and reduction and dispersion and cataract removals and preemptive strategies and follow-up tests – in which Doctors Heatley and Altaweel have played a leading role. I won't bore you with all the terminology, but I do want to reinforce my deep conviction that these two UW doctors – and many of their colleagues whom I've met, been examined by and have also benefitted from – have changed my life and my future.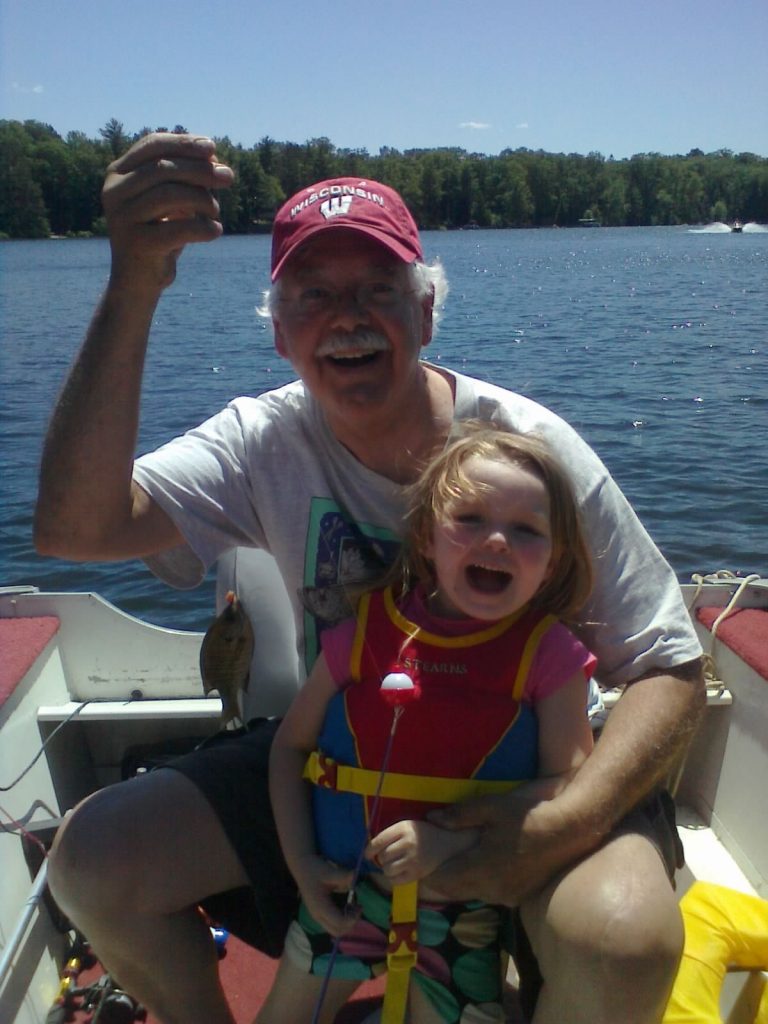 Vision is our primary sensory tool; we hear and smell and feel thousands of everyday facets of our lives, but we confirm our friend's laugh, that unusual bird's call, our dog's excited bark, our grandchild's warm embrace with our eyes.  My experience has been extraordinarily satisfying. The doctors, staff, researchers and administrators in the University of Wisconsin Department of Ophthalmology and Visual Sciences and UW Health Eye Clinics will say that my care is all in a day's work and, simply put, "What we do."
I am forever grateful for their decades of research, application and experience that have made mine and so many others' vision better through their dedication to saving sight.  We are privileged to live in a time – and place – where such dramatic excellence is available to us all.
About Russ Rothman:
Russ is a retired marketing business owner (Triple R Consulting) and a part of the UW-Madison Department of Ophthalmology and Visual Sciences Advisory Board. Russ loves spending time with his two adult sons and daughter-in-law; his three young grandchildren. He also enjoys "old guy" softball, Major League Baseball and confronting elusive trout both here in Wisconsin and out in the the high country of the American West.