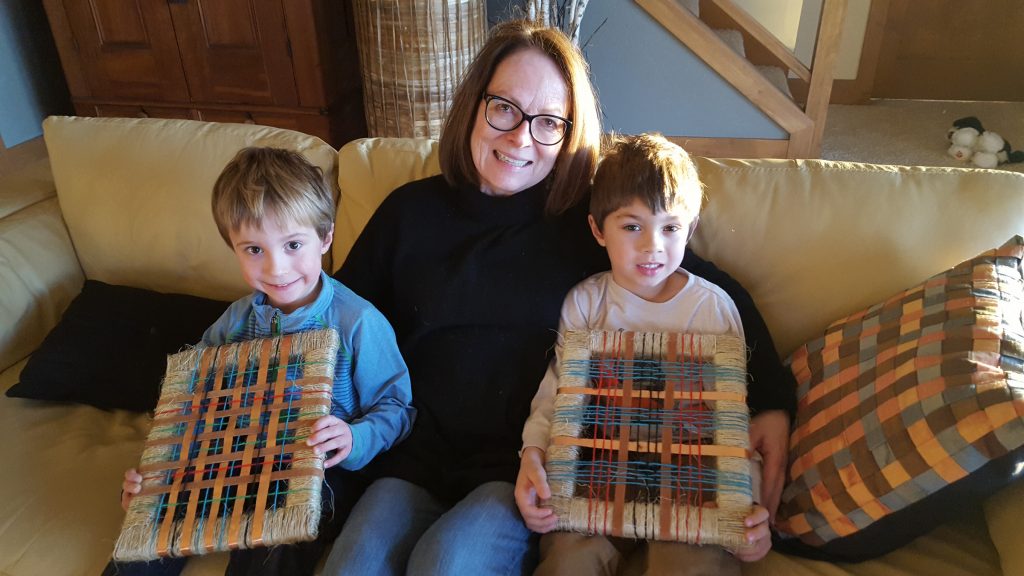 Former First Lady Reflects on Firsthand Experiences in Eye Care
Glaucoma // News // Patient Stories // Retina // Jul 18 2019
Laurie McCallum has been a patient with the UW Health Eye Clinics since pictures of retinas were hand-drawn. That is to say, quite a while. One of her first visits to Suresh Chandra, MD, retina specialist, corresponded with the Department of Ophthalmology and Visual Sciences (DOVS) receiving its first retina camera, and McCallum's retina was one of the first to be photographed by DOVS. She recalls carefully stowing the pictures in her purse, so she could show them to a doctor if a problem came up. "See how much progress has been made since the 70s," McCallum laughs, "They were just excited to take a picture of the retina!"
McCallum grew up in a small town north of Duluth, Minnesota, and attended Macalester College in St. Paul before transferring to the University of Arizona to be closer to her aging parents. While living in Arizona she noticed a problem with her right eye. Her vision was wavy. She went to a number of ophthalmologists, but none could figure out what was going on until she happened to see an ophthalmologist who had been in the U.S. Army. He had seen this before in patients from the Midwest. It was histoplasmosis, a disease caused by a fungus that is commonly found in Midwestern soil, and it was affecting McCallum's eye. The initial incident was just the beginning of her vision journey.
After the discovery, McCallum received her bachelor's degree in psychology and pursued graduate work in Arizona but eventually realized it wasn't her life's calling. She changed course and graduated with a law degree from Southern Methodist University in Dallas, Texas. McCallum then returned to the Midwest, settling in Madison in 1977.
In Madison, she reconnected with a former Macalester College friend who had kept in touch throughout the years, Scott McCallum. They were married in 1979. The McCallums kept very busy the next few years, as Scott built a career in state politics while Laurie built a career in law. McCallum worked as assistant legal counsel to former Governor Lee Dreyfus, who ultimately appointed her to the State Personnel Commission where she served as a commissioner from 1982 to 2002. She was then was appointed by Governor Tommy Thompson to the Labor and Industry Review Commission and served as both a commissioner and as a senior review attorney. In the midst of their demanding careers, they also raised three children: Zachary, Rory and Cara.
Shortly after her first visit to Dr. Chandra, McCallum was diagnosed with chorioretinitis in her right eye, an inflammation resulting from the histoplasmosis. Several subsequent flare-ups led to permanent scarring of the retina, which resulted in significant impairment of vision in her right eye. One of the retina visits uncovered something else: elevated pressure in her eye. McCallum was diagnosed with glaucoma. Within the next few years, she started taking daily eye drops to manage the pressure. Eventually, though, the glaucoma required surgery. The first was in 1999. The second was in April of 2001, just two months after McCallum became the First Lady of Wisconsin after Scott, who had been Lieutenant Governor, assumed the office of governor when Governor Thompson resigned. Todd Perkins, MD, now retired DOVS professor, was McCallum's ophthalmologist at the time and performed a trabeculectomy, a surgical procedure that eases pressure in the eye by creating a small hole in the wall of the eye and fashioning a flap over the hole to allow fluid to escape.
In recent years, McCallum has been a patient of Yao Liu, MD, MS, assistant professor. Dr. Liu is a glaucoma specialist and director of the UW Health teleophthalmology program. McCallum noted that she is very interested in Dr. Liu's teleophthalmology work and the huge opportunity that it presents for people living in rural communities to receive care. McCallum and Dr. Liu have been spending plenty of time together, as McCallum's blebs, a blister-like pocket that remains after glaucoma surgery, recently started leaking. She sees Dr. Liu as often as every other week now, applying ointment three times a day to avoid an additional surgery. McCallum has been diagnosed with cataracts as well but is holding off on that surgery because of complications that could arise from the blebs.
As the First Lady of Wisconsin, McCallum found herself in a position to be a champion of causes. She was more than suited to raise awareness about glaucoma, unique because she was diagnosed at such an early age and has had exposure to many of the medical and surgical options that are available. The Wisconsin State Journal featured McCallum, alongside DOVS doctors and researchers, in an April 2, 2001, article that called attention to the disease.
All of this experience made McCallum a great fit for the DOVS Advisory Board, which she officially joined in 2015. DOVS chartered the Advisory Board in 1989, with a mission to create a group of stakeholder-volunteers to engage and connect grateful patients, alumni, and friends to the department. Advisory Board members graciously donate their time and expertise to guide the department on infrastructure, programs and communications; learn and share the latest DOVS news; host events; invite patients, alumni and friends to events; express thanks to donors; and share DOVS success stories at opportunities at civic events.
McCallum describes the board as a diverse and dynamic group, with many backgrounds ranging from grateful patients to physicians. These dedicated supporters provide valuable insight to departmental leadership to advance the department's strategic efforts to provide world-class patient care and to train generations of vision care and vision scientist learners.
In the summer of 2017, the McCallums hosted an intimate gathering at their beautiful home on Lake Wisconsin. DOVS Advisory Board members, DOVS faculty and staff, and Lions Eye Bank of Wisconsin (LEBW) board members gathered to celebrate the long-standing partnership and collaboration between DOVS and the LEBW. These types of events are critical to the sharing and celebrating of information and updates on the department's work, which ultimately drive best practices in patient care.
"Every illness is challenging, but when you have trouble driving and things you take for granted all the time, it's sobering. You think about all the ways you use your vision. Going to see my grandson's soccer game, what if I can't do that anymore? I think that's why people like me get involved."
These days, McCallum is enjoying her recent retirement and spending time with her two grandchildren. The department is extremely grateful for her enthusiasm and support as a member of the Advisory Board.