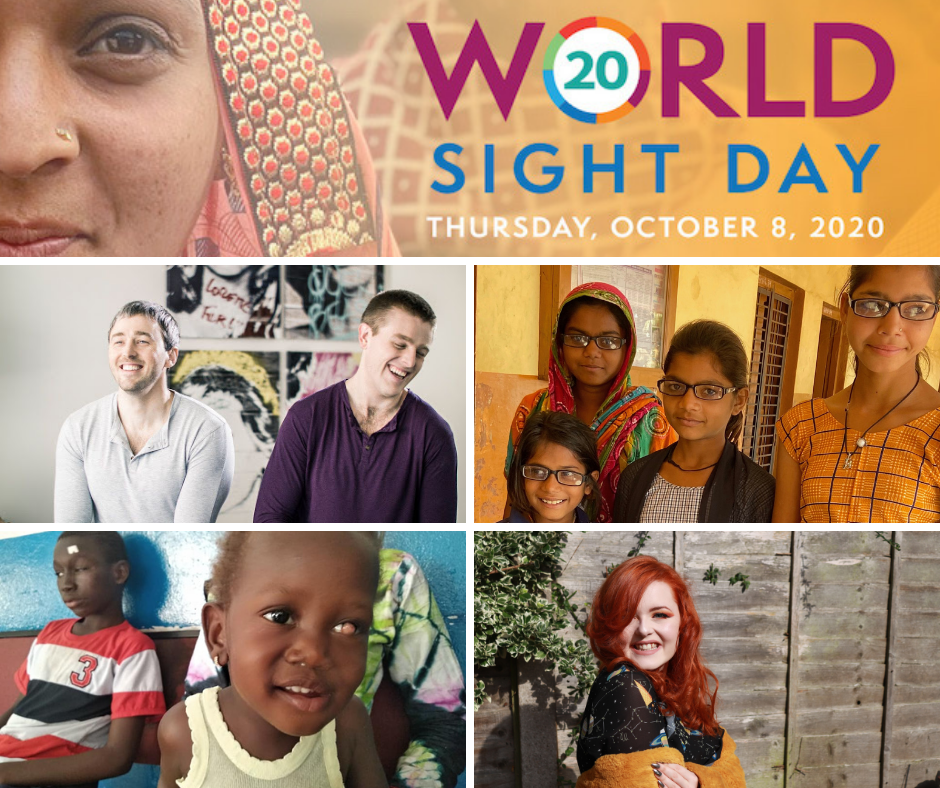 Combat Blindness International Virtual World Sight Day
Events // Eye Health // Featured News // Global Ophthalmology // International // Patient Stories // Suresh Chandra // Sep 24 2020
Our partners at Combat Blindness International's (CBI) are hosting a virtual World Sight Day celebration on Oct. 8, 2020 from 7-8:30 p.m., and all UW-DOVS faculty and staff are invited!
This online celebration will highlight CBI's impact so far in 2020, with insights from CBI Executive Director Reena Chandra Rajpal, as well as CBI's founder — our own Suresh Chandra, MD, professor emeritus with the UW-DOVS.
CBI's event also will feature a lively interview with Bryan and Bradford Manning, two entrepreneurial brothers with Stargardt disease who founded the successful Two Blind Brothers clothing line (featured on Ellen, NBC Nightly News and more). Another celebrity guest speaker will be Lucy Edwards, a remarkable BBC broadcaster and YouTube star who lost her vision as a teenager.
You also can bid on fun international art, food, master classes and enriching experiences during CBI's virtual silent auction, Oct. 1-9.
Prepare to be informed, entertained and inspired!
UW-DOVS is a proud sponsor of Combat Blindness International's World Sight Day event, and is showing its support by hosting the Annual Right to Sight Clinic on October 3rd at University Station Clinic. A huge thank you to all of our Right to Sight Clinic volunteers!
Suresh Chandra
MD, Professor Emeritus