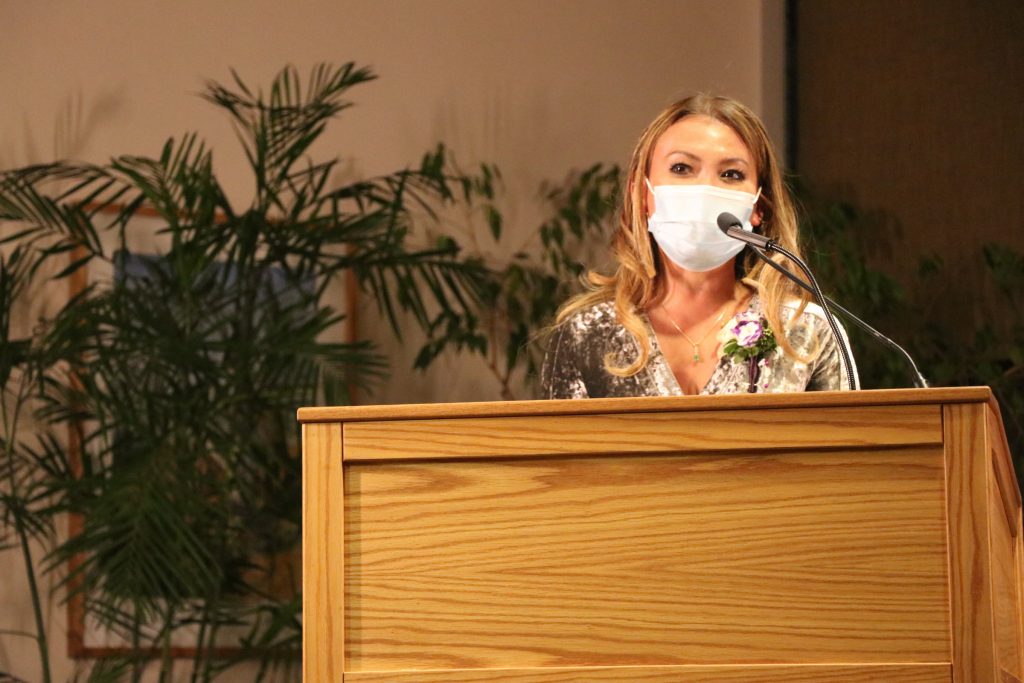 Cat Burkat, MD, Honored at UW-Madison's Outstanding Women of Color Awards
Cat Burkat // Global Ophthalmology // News // Mar 25 2022
Outstanding.
That's the newest way to describe Cat Burkat, MD, FACS of the University of Wisconsin Department of Ophthalmology and Visual Sciences.
During a ceremony on March 3, Dr. Burkat was recognized with an Outstanding Women of Color Award from the University of Wisconsin-Madison. These annual awards – now in their fourteenth year – acknowledge and honor women of color among university faculty, staff, students and in the greater Madison community who have made outstanding contributions to social justice, community service, scholarly research, and community building.
Burkat – a professor of ophthalmology specializing in oculoplastic, reconstructive and orbital surgery – was honored alongside five other women, including two other representatives from the School of Medicine and Public Health.
In addition to recognizing her contributions to clinical care and research, the award selection committee was impressed by her educational and outreach efforts, both locally and abroad, and her commitment to mentoring students from underrepresented communities.
"I'm extremely honored and incredibly humbled to be receiving this award," Burkat said. "So many people have helped me on my journey throughout the years, and I can only hope to repay some of it back by trying to help and mentor others, especially untapped diverse populations, to develop and cultivate that love of medicine. I'm honored to be able to do that and hope that it helps in some small way."
Burkat was nominated by colleague and friend, Dan Knoch, MD, who serves as DOVS Vice Chair of Education and Faculty Development, as well as Director of Medical Student Education.
"Through numerous diversity and inclusion efforts, Dr. Burkat creates access and opportunities for others just like her," Knoch said. "She is the embodiment of a true physician educator and goes above and beyond her role as a UW faculty member."
Burkat has been a faculty member with DOVS since 2003. Among other initiatives she's involved with, she co-chairs the DOVS Global Ophthalmology Initiatives (GOI) program, which partners with institutions around the world in the areas of patient care, education, and research.
She also works with local middle and high school students, especially those from underrepresented populations, to expose them to medicine and ophthalmology, while also working to increase vision screenings for young children.
Please join us in congratulating Dr. Cat Burkat on this major recognition!
—
Missed the ceremony? Click here to watch the archived video of the event.