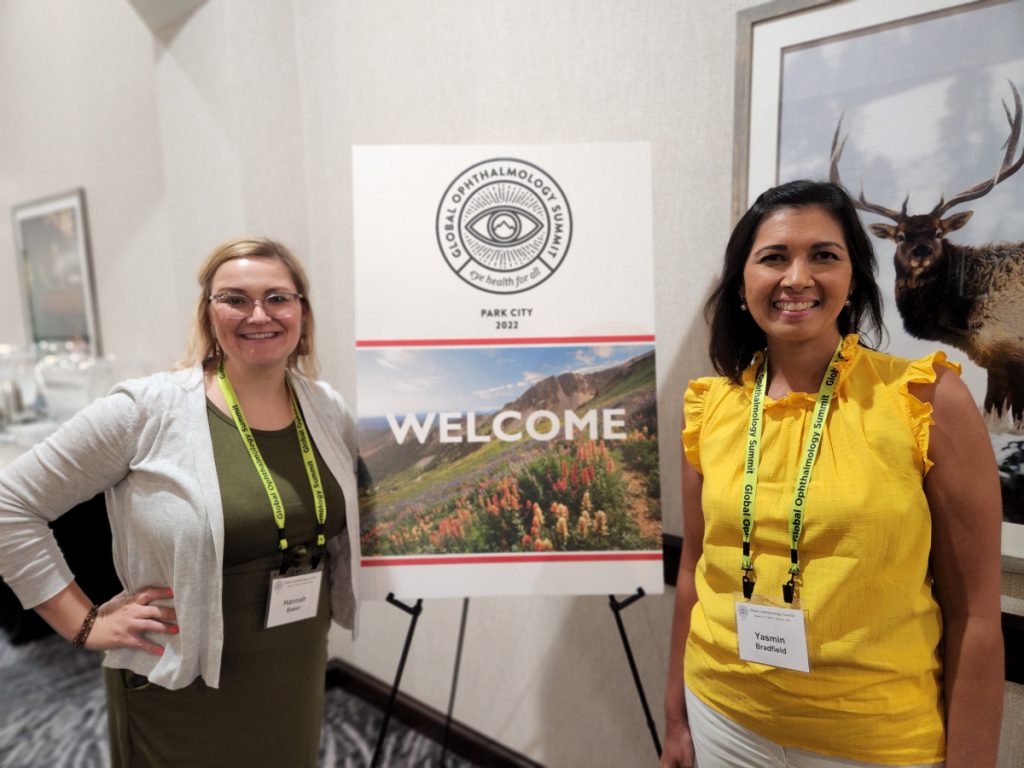 University of Wisconsin on the Cutting Edge of Global Ophthalmology Curriculum
Cat Burkat // Featured News // Global Ophthalmology // Yasmin Bradfield // Oct 14 2022
The University of Wisconsin Department of Ophthalmology and Visual Sciences (DOVS) is attracting attention at home and abroad for its global ophthalmology (GO) curriculum. Yasmin S. Bradfield, MD and Hannah Baker, MA presented the curriculum at the inaugural Global Ophthalmology Summit in Park City, Utah August 12 – 13, 2022. They received rave reviews from the more than 150 attendees, which included academic, non-profit, and supernational ophthalmic organizations, leaders, and learners from around the world.
"The experience affirmed that we are one of the few academic institutions that offer some type of resident global ophthalmology curriculum," Bradfield said. "Based on the interest our work has received, it is apparent we are the model for this type of work nationally and internationally."
The department has a 50-year history of global impact work, thanks to the strong collaborations with established partners regionally and abroad, and to the engagement of departmental leaders, faculty, and learners. DOVS established its present-day Global Ophthalmology Initiatives (GOI) program in 2016 and, under the co-direction of Bradfield and Cat Burkat, MD, FACS, developed its resident GO curriculum in 2020.  The three-year interactive curriculum is informed by the Accreditation Council for Graduate Medical Education's core competencies and is alignment with American Academy of Ophthalmology's efforts to create new avenues for global ophthalmology.
The next step in the process, Bradfield said, is to publish the DOVS GO curriculum so that it may be shared widely with our U.S. and global partners.
"It's clear our global ophthalmology residency curriculum is very advanced and highly sought after," Bradfield said. "We are on the cutting edge with our curriculum. Participants left the summit looking at our department in a very different light."