Introducing the 2023 Kambara Symposium Keynote Speaker: Shiming Chen
Featured News // News // Research News // Mar 03 2023
A highly accomplished vision scientist and expert in retinal disease will be the keynote speaker at the 2023 George Kambara, MD Vision Science Symposium on Friday, April 14.
Shiming Chen, PhD is the Dr. Bernard and Janet R. Becker Distinguished Professor in Ophthalmology and Professor of Developmental Biology at Washington University School of Medicine in St. Louis. Dr. Chen's lab research focuses on understanding and treating inherited retinal disease, particularly CRX- linked retinopathy. Chen's talk is titled "Understanding and Treating CRX-linked Retinopathies."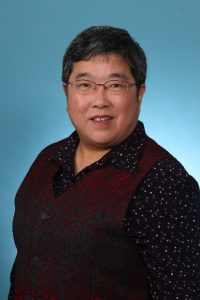 Shiming Chen, Phd
"Photoreceptor gene expression controls the first step of visual processing in the retina and the regulators of this process are key factors determining a functional or dysfunctional visual system," said Mrinalini Hoon, PhD, an assistant professor of ophthalmology at the University of Wisconsin who serves on the Kambara Symposium planning committee. "Dr. Chen's lab has done pioneering work in this field uncovering the gene regulatory mechanisms that control photoreceptor gene expression in a developing and diseased retina. We are delighted that Dr. Chen has accepted our invitation to present the keynote lecture at our 2023 Kambara Vision symposium. We are looking forward to this exciting talk."
In addition to Chen's keynote address, the event will feature presentations from local and regional speakers, including:
Registration for the event is now open.
Abstract submission due by Friday, March 17th, 2023
The annual George Kambara, MD Vision Sciences Symposium is supported by the Department of Ophthalmology and Visual Sciences George Kambara Education Fund and McPherson Eye Research Institute.